Capital Market Labs One-on-One with Twilio's CFO: 'In the long term, we feel actually more enthusiastic than we ever have'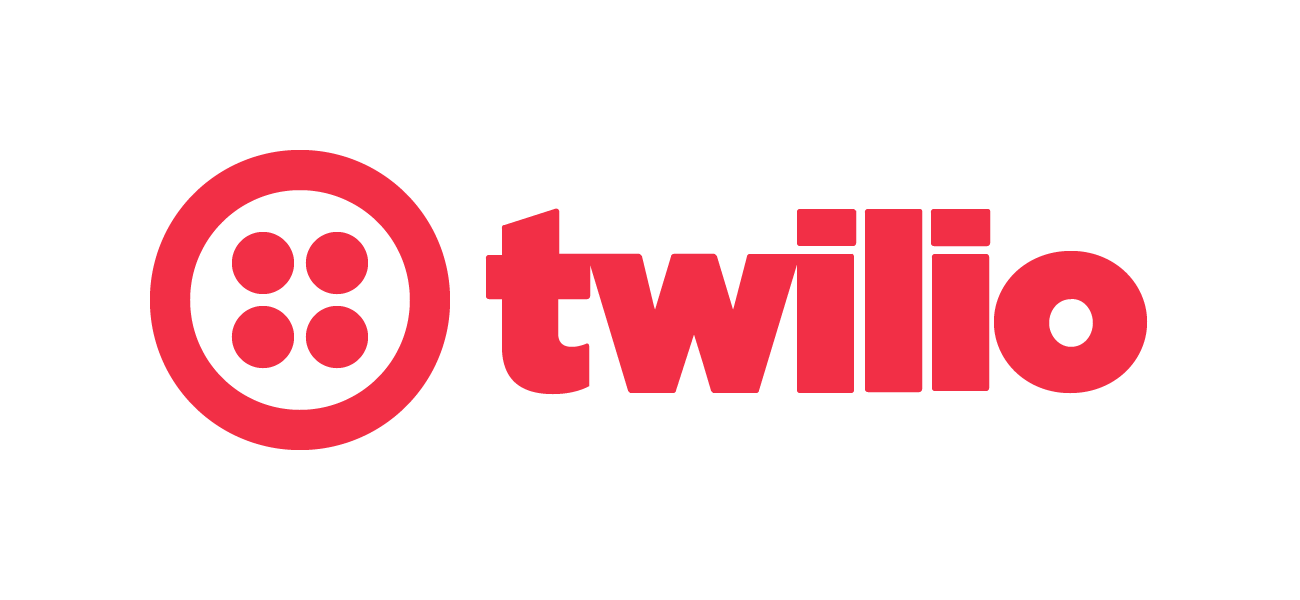 A Few Takeaways
There are a few takeaways from our one-on-one CFO meeting that I'd like to highlight because we have discussed them early and often and there is a little bit of satisfaction we get from seeing the trends early.

It's also crucial to the investment thesis, which ultimately is all that matters.

* "[H]ealthcare as you know is just a massive market opportunity for us."
* "We're going to keep investing at scale, and keep investing based on the largesse of the future opportunity that we see in front of us."
* "[T]he reality is that I think the time is now. And, you know, we really feel like we're hitting our stride."

* "[T]here's a massive digital transformation that's happening globally. And I think all the pandemic really did was give companies a sense of permission to innovate and to unleash the builders in their companies."

* "[T]his is really a unique time for us and our company."


Finally, please find the transcription of our full conversation below and Tiernan Ray's summary.


Tiernan's Summary and CFO Interview

Shares of cloud software darling Twilio are down 16% since August 4th at a recent $240.93, despite the company comfortably beating expectations for its June-ending Q2 and also forecasting this quarter higher as well.
Chalk it up to a muted quarter-to-quarter growth outlook: this forecast doesn't show as big a jump as growth usually is for Twilio.
In an interview with Capital Market Labs, the company's chief financial officer, Khozema Shipchandler, chalked it up to "cautious optimism."
Shipchandler pointed to areas such as ride sharing and hospitality that have been hardest hit, and said there were signs of "modest increase" of business in those fields. Areas that were actually boosted by the pandemic, and the resultant lockdowns, such as healthcare, have proven resilient as clients for Twilio's software.
"In the long term, we feel actually more enthusiastic than we ever have," said Shipchandler. Take health care as an example. "Health care companies, providers, municipalities — what have you — had always had a long term desire for digital transformation," said Shipchandler.
"And COVID made it immediately, almost overnight, a top-of-mind item that they had to prepare for and then deploy against," which is leading to a variety of new partnerships for Twilio.
He went further, though, claiming pandemic is producing innovative reactions with long-term implications. "There's a massive digital transformation that's happening globally," added Khozema. "And I think all the pandemic really did was give companies a sense of permission to innovate and to unleash the builders in their companies."
To recap, Twilio's Q2 revenue rose 45.7%, year over year, to $400.85 million, yielding EPS of 9 cents a share. That compares to the average Street estimate for $368.83 million and a net loss of 8 cents per share.
For the current quarter, the company sees revenue in a range of $401 million to $406 million, above consensus for $378.85 million.

Capital Market Labs: I would throw it open to you, what things do you want to emphasize that investors should take away from the results and outlook?


KS: Yeah, I would say we had a really strong quarter. I think it speaks to our model. We have been on this journey for a long time.
I think we still saw broad-based strength across the business. You saw that in our dollar-based net expansion rate of a hundred and thirty two percent.
And I think what COVID has done is, it has accelerated adoption in some key areas and reinforced the overall importance of our vision.
I would just add that we saw a continuation of certain trends that we saw in Q1.
So, in Q1, as you may recall, we pointed out some industries that were a little bit down: ride share, travel, hospitality. And in those industries, we're starting to see a modest increase.
I wouldn't say they're near levels that they were previously, but we are starting to see some green shoots there.
And then in some of the positively impacted industries like healthcare, education, e-commerce, even philanthropy, I think what we're starting to see is that those are resilient, and that what we saw in Q1 continued into Q2, and is going to be part of a longer-term secular trend.
CML: Will Power of Baird, on the call, asked you probably what was the question of the hour after the release, which is, why is the sequential growth less than we've seen from you, in dollar terms.
You know, we're used to, like, a $20 million, $35 million dollar quarter-to-quarter increase. And we're not seeing that in the guide.
I know you'd told him there's some uncertainty, is there anything you want to add to that?
KS: I wouldn't call it anything more than cautious optimism.
I mean, the way that we think about it is that we want to put a guide out there that our investors can believe in.
We certainly feel good about what we put out there today. The macroeconomic environment is really uncertain.
You know, you read all the same outlets that I do, and look at all the same indicators that I do, and it's a confusing picture.
And I wouldn't say it reflects anything other than cautious optimism.
And, in the long term, we feel actually more enthusiastic than we ever have just based on some of the things that we've seen over the last three to six months.
CML: HIPAA clearance was a big deal for you, as I understand it, to bring you into a massive industry there, healthcare.
Tell us, now that you've got HIPAA clearance, what that TAM looks like for you?
KS: Yeah, I'm not sure I can dollarize it for you, but what I will say is that we've been at work on HIPAA compliance for quite some time.
And it just happened to coincide with some of the timing around COVID. So, you know, in a weird sort of way, that worked out fortunately for us.
But I think what it's allowed us to do is penetrate the health care vertical in a much more meaningful way.
You know, you've seen some interesting use cases that we've deployed in video, for example, right? With EPIC [electronic health records company based in Verona, Wisconsin], with ZocDoc, Doximity. Even kind of non-health care, even with the likes of a Comcast.
And we're super-excited about being able to do some of those things. But healthcare as you know is just a massive market opportunity for us.
I think we're having much more intimate conversations with customers in that domain.
And I think the biggest thing that we found is that, as a result of COVID, health care companies, providers, municipalities — what have you — had always had a long-term desire for digital transformation. And COVID made it, like, immediately, almost overnight, a top-of-mind item that they had to prepare for and then deploy against.
And, luckily, given our agility, our software speed, our cloud scale, we were able to help out.
CML: Were there other industries, aside from health care, that had been, in terms of digital transformation, have been thrust forward for your purposes, for Twilio's purposes, either during COVID or in recent times?
KS: Certainly, education is one that I would call out.
I think with a lot of uncertainty around, you know, how and when kids go back to school. I have kids, and you know, mine are going back in a virtual environment.
And a lot of our solution set is able to service that, which is really terrific.
I think the other one is retail, right?
So, if you look at, like, a lot of the old-line retailers — and we alluded to some of them, not by name, necessarily, but if you look at a lot of online retailers, they've flipped their model to contactless delivery or curbside delivery.
Or, you know, various kinds of digital solutions. And those that have been able to adapt very quickly are doing extremely well.
So, I think we're starting to see some great things there.
And then, it's not vertically oriented, but the other one that I would just call out is along the lines of Flex which is more product oriented.
And we have been able to do a lot of great things with our Flex product: contact tracing, you know, for example, say, in New York, New Mexico. Those are things that we've talked about.
But, I think, even with every customer basically overnight had to flip a workforce that was in the office working on prem, move them into the cloud, into a work-from-home environment, that's been pretty exciting for us.
CML: Are you guys going back in partial or full in any kind of definite timeframe?
KS: Yeah, we're not there yet. I actually lead the exercise so I can speak to it with some fluency.
You know, the way that we've characterized it for our employees is that it's probably not going to be weeks, it's going to be months.
We have a very, very detailed plan, a number of criteria that we use, basically, to say if we cross this threshold, and only having done those things, will we go back into our offices.
I think it's a little bit fluid right now. Just given the dynamicism in the world at large in terms of how COVID is doing, and how countries are reacting and infection rates, what have you.
I would anticipate that, you know, best case, we go back in the fall, probably closer to next year.
CML: You have no one back in facilities now?
KS: No one.
CML: And your threshold, what do you mean by that, Khozema? Is that a vaccine that gets developed? Or do you mean internally?
KS: No. What I mean by that is, for example, we would want to make sure that we have all the necessary health and safety equipment.
So, do we have enough masks for people. Do we have enough gloves for people? Do we have enough hand sanitizer in all of our offices?
So, that's kind of the personal health side.
And then we look at country considerations, for example.
So, you know, the country considerations for Estonia are going to be a little bit different than they would be would be for California, for example.
And so how do we rate the relative aspects of those things. And then, the third one, which is kind of important in our regard is, there are offices that we own and operate.
And then there are those that we lease where there are other participants in those offices too. And so, we monitor kind of infection rates in that respect too. So, it's a combination of all those factors.
CML: To come back to the business for a moment, I appreciate all that detail.
Video is something that we think of maybe as part of CPaaS [communications platform as a service].
Is video something that's going to be an important element for you guys? And if so, how do you pursue that avenue?
KS: Yeah, I mean we're excited about video.
I wouldn't think about it, you know, as in we're going to start competing with the likes of some of the bigger video providers like the application that we're using right now to communicate.
I think our solution is much more geared towards an in-app experience.
But what we're finding and hearing from our customers is that it's a much more fluid customer experience.
If — I'll take EPIC. You can access your medical records, you can access a video appointment all through the confines of the same application.
It's just a lot more seamless and enticing for a customer to be able to interact with our customers in that way.
CML: Are there any thoughts you want to share in our waning minutes together, Khozema, about how you're thinking about investment, spending, budgeting, given that the top line as you said is a bit uncertain for the next quarter at least?
KS: Yeah, there are no changes in our investment trajectory.
We're going to keep investing at scale, and keep investing based on the largesse of the future opportunity that we see in front of us.
But the reality is that I think the time is now. And, you know, we really feel like we're hitting our stride.
We think that — you know, we've said in the past that, that we were built for this and I think that's partially a nod to COVID.
But I think it's mostly a nod to there's a massive digital transformation that's happening globally. And I think all the pandemic really did was give companies a sense of permission to innovate and to unleash the builders in their companies.
And I think we have a unique opportunity to capture all that.
So, we're super excited about what's in front of us, and we're going to invest behind it.
CML: So, exit question for you, because you know, your stock is up almost one hundred and ninety percent this year, it's almost tripled. Is it a good value at the current price?
KS: You know, we don't really comment on the stock price in that way. I mean, of course, we think it's a good buy.
And I think from our perspective we take care of customers, we take care of our employees, and if we can do that in an appropriate way, the stock will take care of itself.
CML: Fair enough. Anything else you wanted to add that we haven't gone over?
KS: I would just end with saying I think this is really a unique time for us and our company.
I think we're able to enable digital acceleration across a variety of industries.
We've been presented with a number of long-term opportunities in segments that we've been in for a long time as well as new and emerging segments.
We're super excited about what's in front of us.
CML: Thank you!
KS: All right, stay safe.
CML: You too, thanks, Khozema.
About that Digital Transformation (DX)

And, just for a little reiteration, let's talk abut that DX. We've said it before, we will say it again (and again).

The digital transformation (DX) due to COVID-19 is a permanent shift in the way technology is used by people, governments, and enterprises around the world.

What Twilio just reported was yet more evidence to this world changing phenomenon.

While this virus is a tragedy, if it happened to us ten years ago, the death toll and economic impact would have been far (far) worse.

Due to breakthroughs in technology, our medical scientists can react faster and with greater precision in an effort to vaccinate this disease.

Due to breakthroughs in technology, individuals are able to use e-commerce for nearly everything.

Due to breakthroughs in technology, the Internet can thrive under immense and sustained traffic.

Due to breakthroughs in technology, enterprises can turn a DX project from three-years into a weekend.

For all the paranoia surrounding technology, make no mistake, due to breakthroughs in technology, lives have been saved, economies have been resuscitated, and the general world order has been preserved itself while pursuing the largest, most coordinated global cooperation in the history of mankind.

So, yes, technology companies that are empowering this change, that are enabling this change, will see their stock prices go up.

For the crew out there, that sits in incredulity at some of these stock prices, in our opinion, it would be incredulous if they didn't rise this far this fast.

So, yeah, stuff is going to get weird in the stock market.

There has been an unnatural exogenous event that has had an unnaturally negative impact on human kind.

In response, governments are having to act in unnatural ways to combat an unnatural systemic and human risk.

That's not legislators being dumb or the Federal Reserve "pumping" the stock market.

It has a different name.

It's called coordinated and forceful intellect.

It is the understanding that this unnatural disturbance requires an unnatural response.

It turns out that Fed Governors might actually know what they're doing and sometimes, a PhD from Harvard isn't a bad thing.

The market will have an unnatural response to this unnatural disturbance and equally unnatural intervention.

It is going to get bumpy and the stock volatility to follow is the only part of this whole thing that is natural.

When the best investors in the world hear consternation about a stock price 'on that day that time', it doesn't phase them.

It's not a reluctance to it, it simply means nothing.

A day cannot encapsulate the changes that have already been laid.

This understanding that whatever the market does today has no impact on the view of the future has a name.

It's called perspective.

The rare (rare) few have it.

It is these rare few that we call the best investors in the world.

It is this group of people that you can join, by making a decision.

You are the best investor in the world with perspective.

Don't lose it.


Conclusion
It's finding the technology gems like Twilio (TWLO) before they are household names, that can turn into the 'next Google,' or 'next Apple,' where we have to get ahead of the curve. This is what CML Pro does, with an auditor verified track record, because of course it's verified.
Each company in our 'Top Picks' has been selected as a future crown jewel of technology. Market correction or not, recession or not, the growth in these areas is a near certainty.
The precious few thematic top picks, research dossiers, and executive interviews are available here:

Thanks for reading, friends.

Tiernan has no position in Twilio at the time of this writing.
Ophir is long Twilio shares at the time of this writing.

Please read the legal disclaimers below and as always, remember, we are not making a recommendation or soliciting a sale or purchase of any security ever. We are not licensed to do so, and we wouldn't do it even if we were. We're sharing my opinions, and provide you the power to be knowledgeable to make your own decisions.

Legal
The information contained on this site is provided for general informational purposes, as a convenience to the readers. The materials are not a substitute for obtaining professional advice from a qualified person, firm or corporation. Consult the appropriate professional advisor for more complete and current information. Capital Market Laboratories ("The Company") does not engage in rendering any legal or professional services by placing these general informational materials on this website.

The Company specifically disclaims any liability, whether based in contract, tort, strict liability or otherwise, for any direct, indirect, incidental, consequential, or special damages arising out of or in any way connected with access to or use of the site, even if we have been advised of the possibility of such damages, including liability in connection with mistakes or omissions in, or delays in transmission of, information to or from the user, interruptions in telecommunications connections to the site or viruses.

The Company makes no representations or warranties about the accuracy or completeness of the information contained on this website. Any links provided to other server sites are offered as a matter of convenience and in no way are meant to imply that The Company endorses, sponsors, promotes or is affiliated with the owners of or participants in those sites, or endorse any information contained on those sites, unless expressly stated.