Flex gains traction, SendGrid cross-selling emerges, says Twilio (TWLO) CFO to Capital Market Labs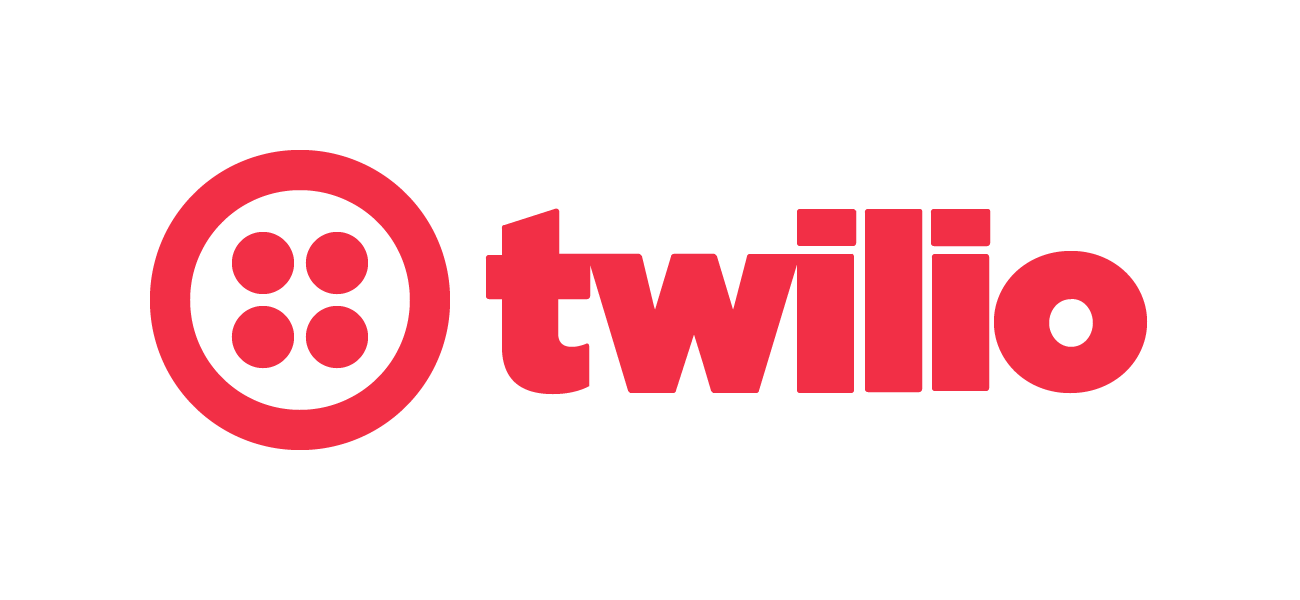 Highlights: Meeting with the CFO


* The dollar based net expansion rate (DBNER), though it has fallen year over year, is still strong, and better yet, Twilio's CFO expects to see it rise again because SendGrid is growing faster than when Twilio acquired the company. SendGid numbers will now be fully wrapped into the entity since the one year anniversary has passed.
* Twilio added Southwest Airlines as a large customer last quarter, and this was to integrate Twilio Flex within their platform with the IT help desk. This is a big win for a use case outside of messaging, alone.
* The new revenue stream from marketing and marketing communications made available to Twilio through SendGrid's email ads is hitting the financials (driving revenue), but has just barely begun.
* The loss for full year 2020 is front-end-loaded, the company intends to be break-even in Q4.
Now, please enjoy the full transcription from Tiernan's interview with Twilio's CFO Khozema Shipchandler.
The latest quarterly report from Twilio, its Q4 on February 5th, had a bit of a surprise in its outlook, a full-year loss per share where the Street had been expecting a profit. That prompted a mild sell-off in shares the day after.
Chief financial officer Khozema Shipchandler talked with Capital Market Labs following the report and said investors fully support the company deciding to spend more in 2020, even at a loss.
"They've applauded that, as long as it's efficient," he said.
That spend is important as initiatives such as "Flex," its play for "CPaaS," a communications platform as-a-service, find traction with large customers such as Southwest Airlines.
To recap, Twilio beat consensus estimates for revenue and profit, delivering $331.2 million in revenue, a 62% year-over year-increase, and 4 cents per share in earnings, versus the average estimate for $312 million and a penny per share.
That 62% growth includes revenue from SendGrid, the company that handles large-volume marketing emails for companies, which Twilio acquired a little over a year ago. Twilio said on a conference call following the report that SendGrid revenue totaled "nearly $54 million" in the quarter. Q4 is the last quarter for which Twilio's making that disclosure; going forward it will no longer break out SendGrid results.
Despite that removal of disclosure, SendGrid will have an impact on the company's reported dollar-based net expansion rate going forward, said Shipchandler.
Through last quarter, SendGrid wasn't included in the DBNE calculation because it was less than a year of ownership of the asset. After lapping the acquisition this month, SendGrid will start showing up in DBNE.
The immediate impact is that DBNE is actually lower with SendGrid, as can be seen in a set of revised financial results posted in an investor deck by Twilio that show comparative historical numbers for SendGrid.
The remarks by Shipchandler, however, imply SendGrid will have a positive effect going forward on the expansion rate, given that, "their growth is higher than it was when we bought the company."
Revenue this quarter is forecast in a range of $335 million to $338 million compared to the average estimate for $327 million while the company expects a net loss of 9 cents to 11 cents a share versus consensus for a 3-cent profit.
One-on-One Interview with Tiernan and CML Pro
Capital Market Labs: Khozema, we'll throw it out to you first, what things are most important for investors to take away from the results and outlook?
Khozema Shipchandler: From our perspective, there are three principle areas that we are really buckled down on for 2020.
First, Flex, we feel great about the long-term opportunity there, and we will discuss some great wins that started with some of the digitally-native companies. Overall, we see that's a great long-term trend, a great product, and there's lots enthusiasm from customers for it.
The second thing is around infrastructure, processes and systems. In Q3, you may recall, we had a billings issue. I think more than that one result, it was a clarion call that at around a billion in revenue, we need to make investments that are necessary to get our infrastructure ready for the next wave of growth that is right in front of us.
And the third thing is, we are making investments in sales and marketing. We've so far seen that our investments in that turned out to have been incredibly efficient, and so we will keep making investments there. So, those are three broad themes from this quarter.
CML: Regarding that snafu in Q3, did you have any similar kind of impact to billing this quarter?
KS: We had a really good quarter, and we think the billing issue, we think that everything we've done now has addressed that, and we have confidence in our internal processes, we don't foresee any future issues with any material impact on our long-term guidance.
As far as the investments we are making, we are adding some functionality to our systems controls and stuff like that, but there's nothing of the magnitude we had to address last quarter.
CML: But to be clear, you didn't have an effect on revenue in Q4 because of these systems.
KS: No, we did not, no effect.
CML: Let's go over the shortfall. The Street has been modeling 22 cents per share this year in profit and you've just forecast a net loss of 14 cents to 20 cents a share. Why the disparity?
KS: What the street was at relative to us, what they couldn't have known, was that we view 2020 as an important investment year.
Now, it's always a choice, right? We can choose to take money that falls to bottom line or we can choose to re-invest that back into growth.
We have been pretty clear about that all along, and we've gotten a lot of support from investors, as long as its efficient, they've applauded that. With Flex, infrastructure and systems and sales and marketing, some are transitory and some are more structural, but we feel like those are the right things to do in the current year.
Now, you'll hear us describe a progression during the year. Yes, there's an overall loss, but it's front-end-loaded. So, as you think about how the P&L develops, we are set up so that we intend to be break-even in Q4.
CML: Twilio noted in the prior quarter's release that digital advertising, predominantly through SendGrid email ads, was now a potential revenue generating business vertical.
Has that piece of the business been implemented? What more can the company say to investors to discuss this exciting new revenue driver?
KS: You're talking about for things such as marketing and marketing communications. It's really early days. I would say — yes, it is in the financials, but very, very small still.
We do see it as a unique opportunity, given the footprint at SendGrid, so enthusiasm remains high, but it's still very early days.
CML: A part of the Twilio growth thesis is the move to a full-fledged CPaaS platform.
That is, beyond text messaging, but more broadly communications. How is that evolution to a full-fledged platform going with respect to current customers expanding their usage and new customers seeing an even greater value add?
KS: With respect to what you call CPaaS, or UCaaS, I guess we don't think about it in same vernacular. We think about everything as the customer engagement platform of choice.
We started around cloud communications. Where our customers led us is that there's this application for unbreakable customer relationships, increasingly through Flex.
So, the way we view the market, and the way we think about everything is very much through the lens of customer engagement.
I know that the various analysts like the vernacular of CPAAS and UCAAS, we just don't think about the company that way. We think about customer engagement. It's not a conversation that happens internally.
We look at the number of use cases that our customers are able to deploy using various channels they can avail themselves of, but always through the lens of total customer engagement.
CML: The acquisition of SendGrid not only thrust Twilio into a leadership position with email, but also pinned down another natural cross-selling opportunity, both from Twilio customers to SendGrid, and vice versa.
How far along this path has the sales team gone? Are there many more synergies to be had and if so, in what timeframe does the original cross selling efforts show up in the financials and DBNER [dollar-based net expansion rate]?
KS: I think we are starting to see some wins there, and you'll hear on the call, we are going to allude to a couple today. Things worth mentioning now, Rappi, a great international customer Latin America, already were using SendGrid, so we were able to sell the Twilio stack, if you will, to them. [Rappi offers a payment system called "RappiPay" for things such as no-fee money transfers and point-of-sale payments similar to Square.]
Another one is BlaBlaCar, based out of France, one of the leading companies in that market for carpooling. That was another great cross-sell for us.
What you will see is — this is the last quarter we break out SendGrid — their growth is higher than it was when we bought the company.
So, it's just sort of a high level database way that there are these synergies happening. All that said, it's relatively early days.
When we bought the company, we had already concluded our sales kick-off for the year at the time, so we hadn't had an opportunity to train staff on SendGrid.
When everyone went into the sales kickoff a couple of weeks ago, everyone trained on it. So, we think there's juice there.
CML: And as far as expansion rate, is it having an effect?
KS: It hasn't shown up yet in DBNE, but that's a definitional thing.
We don't include any contribution from the acquisition until we lap the anniversary date. Now, that's not a number we guide to, historically, but there isn't any impact of SendGrid in the historical numbers.
If you go to our web site, we attached a short deck in addition to the release. In that deck, we restated as if those results were always part of the company.
You can see it's pretty strong throughout all the periods. But it hasn't yet had an effect on a reported basis.
CML: But SendGrid will have an impact to DBNE in future?
KS: Going forward, yes, it will have a lot of impact.
CML: It looks like DBNE actually went down, this last quarter. It was 132% in Q3, then it's 124% in Q4. Why the decline?
KS: Yeah, Q4 for 2018, we called out two customers that contributed abnormally large spikes to revenue.
We called it out at the time. It had to do with the political elections traffic and one large customer. We knew we were walking into the quarter with tougher comps.
CML: Before we wrap things up, what's the most exciting new usage of Twilio as a platform that people don't know about, something that's gone under the radar?
KS: I would just maybe point to our release, and point out two customers that are a little bit different, but both highly sophisticated, PayPal and Southwest.
PayPal, as you know, is one of the leading payments providers in the world. We have an opportunity now to support them now vis a vis messaging.
Southwest is a major innovator in the industry, certainly one of the best-known brands. And they are integrating Flex within their platform with the IT help desk.
That's a really exciting use case as well that shows both growth around enterprise, and the interest in Flex longer term.
CML: Khozema, thanks for taking the time. Let's do it again next quarter!
Conclusion
Get our Top Picks with a track record verified by a third-party auditor here:
CML Pro Top Picks and Executive Interviews
Ophir is long shares of TWLO at the time of this writing and Tiernan has no position.
Thanks for reading, friends.
Please read the legal disclaimers below and as always, remember, we are not making a recommendation or soliciting a sale or purchase of any security ever. We are not licensed to do so, and we wouldn't do it even if we were. We're sharing my opinions, and provide you the power to be knowledgeable to make your own decisions.
Legal
The information contained on this site is provided for general informational purposes, as a convenience to the readers. The materials are not a substitute for obtaining professional advice from a qualified person, firm or corporation. Consult the appropriate professional advisor for more complete and current information. Capital Market Laboratories ("The Company") does not engage in rendering any legal or professional services by placing these general informational materials on this website.
The Company specifically disclaims any liability, whether based in contract, tort, strict liability or otherwise, for any direct, indirect, incidental, consequential, or special damages arising out of or in any way connected with access to or use of the site, even if we have been advised of the possibility of such damages, including liability in connection with mistakes or omissions in, or delays in transmission of, information to or from the user, interruptions in telecommunications connections to the site or viruses.
The Company make no representations or warranties about the accuracy or completeness of the information contained on this website. Any links provided to other server sites are offered as a matter of convenience and in no way are meant to imply that The Company endorses, sponsors, promotes or is affiliated with the owners of or participants in those sites, or endorse any information contained on those sites, unless expressly stated.