The Secret's Out: The Tech Gems that are Going to Win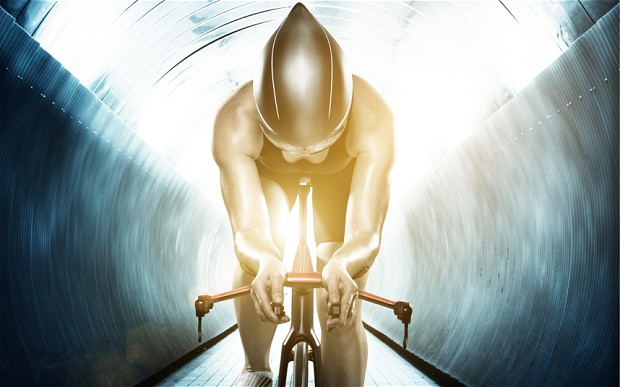 WHO'S REALLY WINNING
Written by Ophir Gottlieb
Our purpose is to provide institutional research to all investors and break the information monopoly held by the top .1%. Thanks for standing with us.
PREFACE
The trend in research and development (R&D)
together
with revenue is one of the little secrets that the top .1% look to for future investments. We will look at some things that we expected, some things we definitely
did not
expect, some rather ugly trends and finally, the path to finding the next mega winners in technology. Taken together, this is a broad overview of the mega-cap tech space and believe it or not, just these two sided charts, alone, are a huge part of the story.
Discover the undiscovered:
Get Our (Free) News Alerts Once a Day.
THE WINNERS WE KNOW
Let's start with the companies we likely suspected were winners, but when we actually visualize the trends, it's astonishing. For each of these charts, the blue bars show R&D (TTM) and the gold lines show revenue (TTM). Rather than write it after each chart, just assume the word 'wow,' appears at the end for all of these charts. Here we go:
AMZN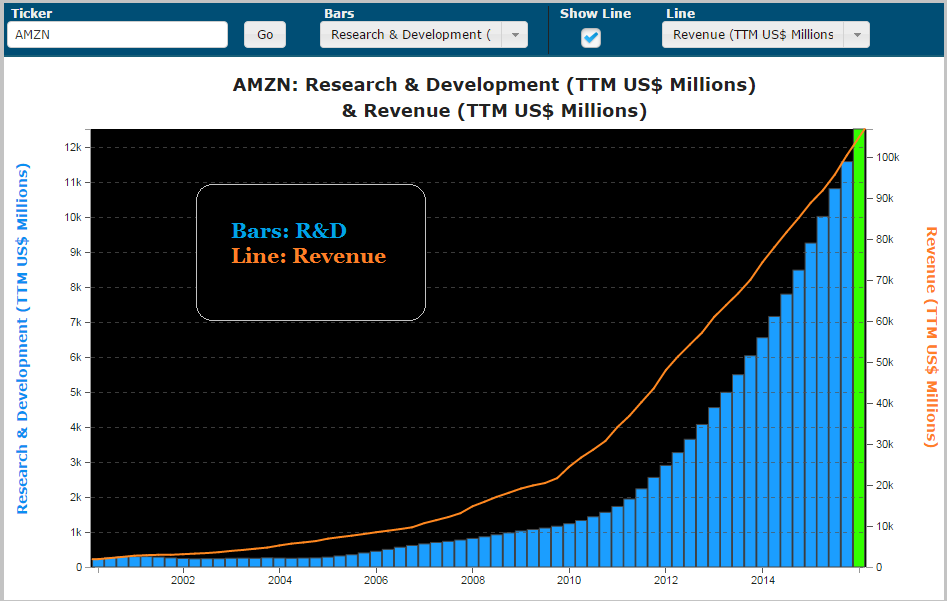 GOOG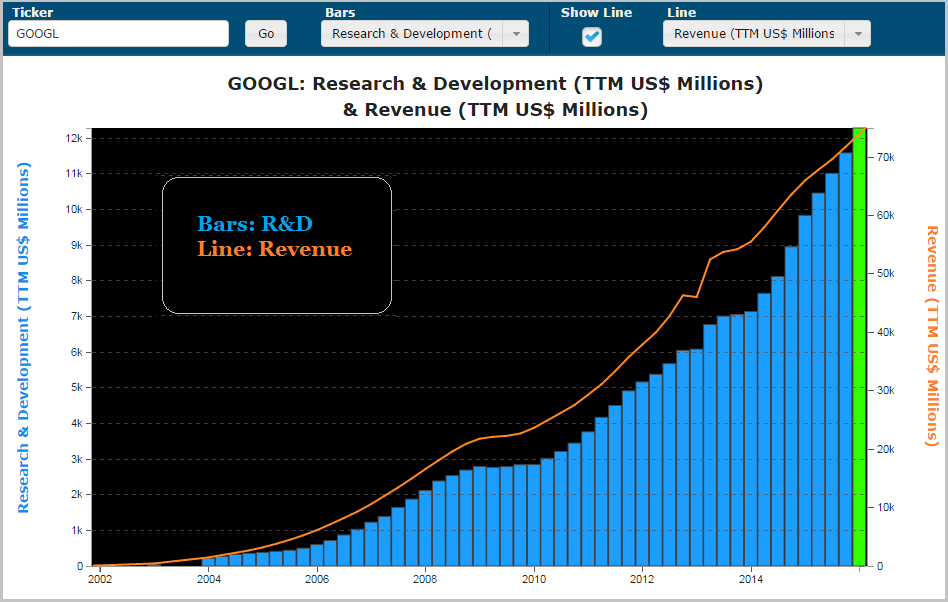 AAPL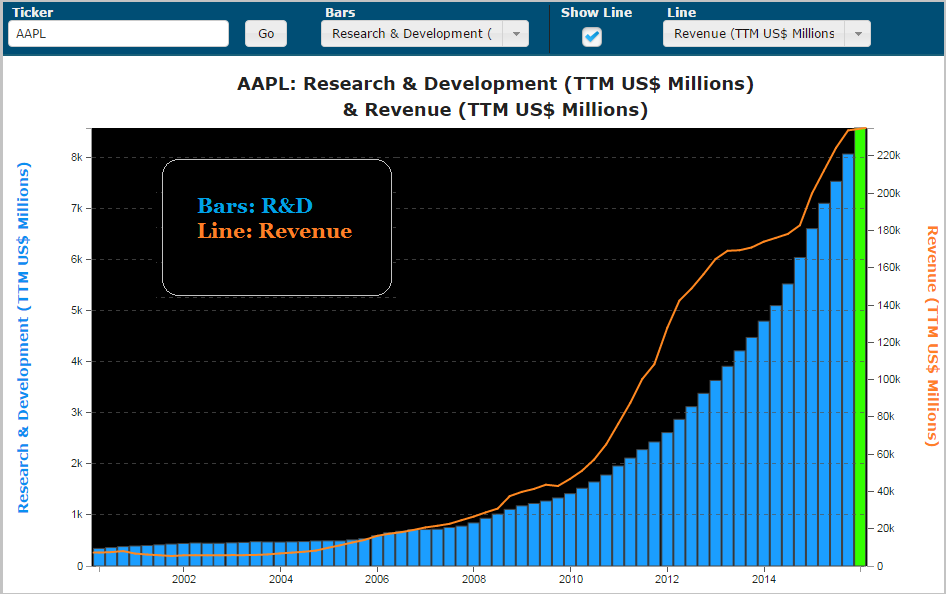 FB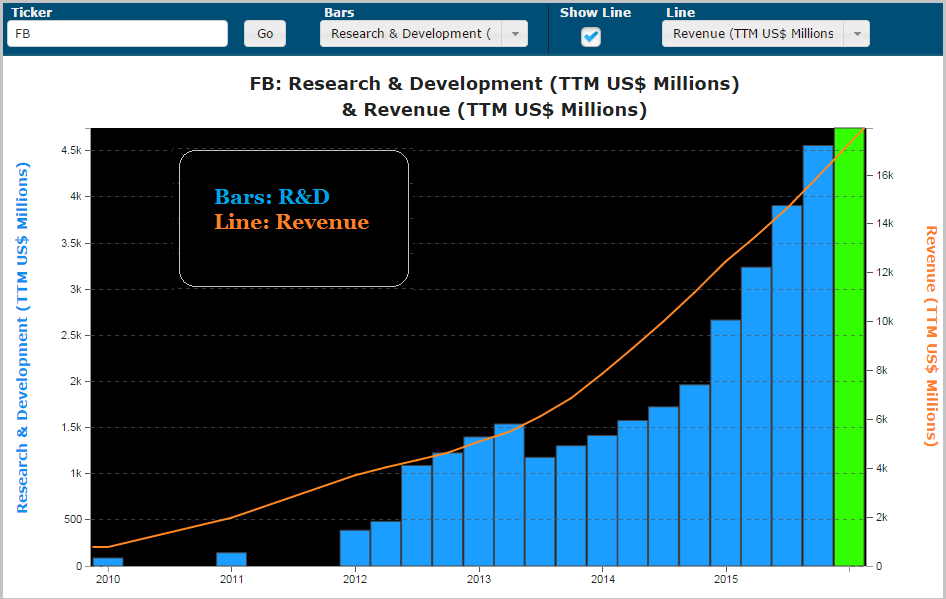 We all kow these mega winners, but there's a way to find the gems, the companies that will be "the next AAPL" or "the next Amazon." First, we'll take a step back and examine some winners that may surprise you, and then we'll look at the path to finding the next radical innovators in technology that we will be talking about in five-years as the champions of the segment.
THE WINNERS WE DIDN'T KNOW
BABA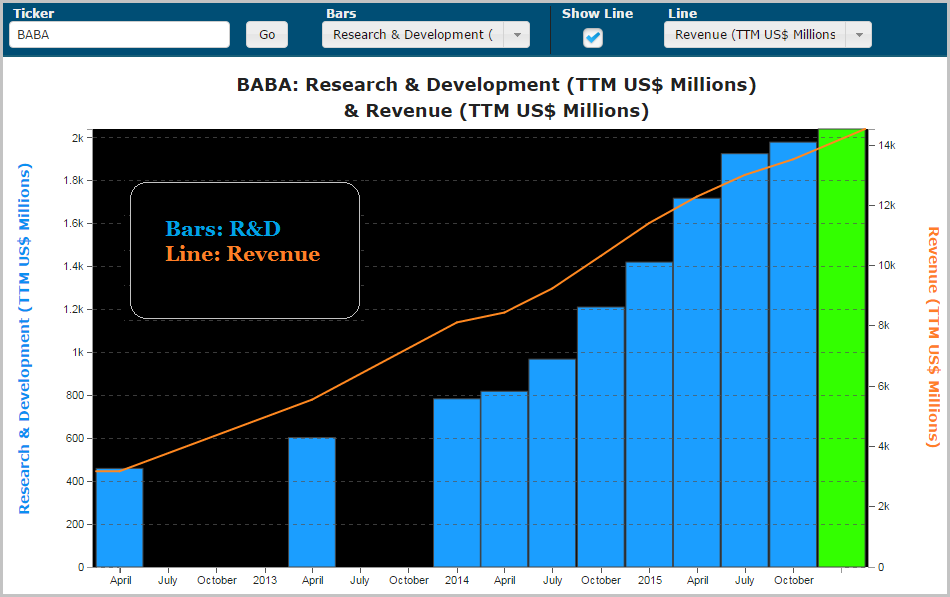 BIDU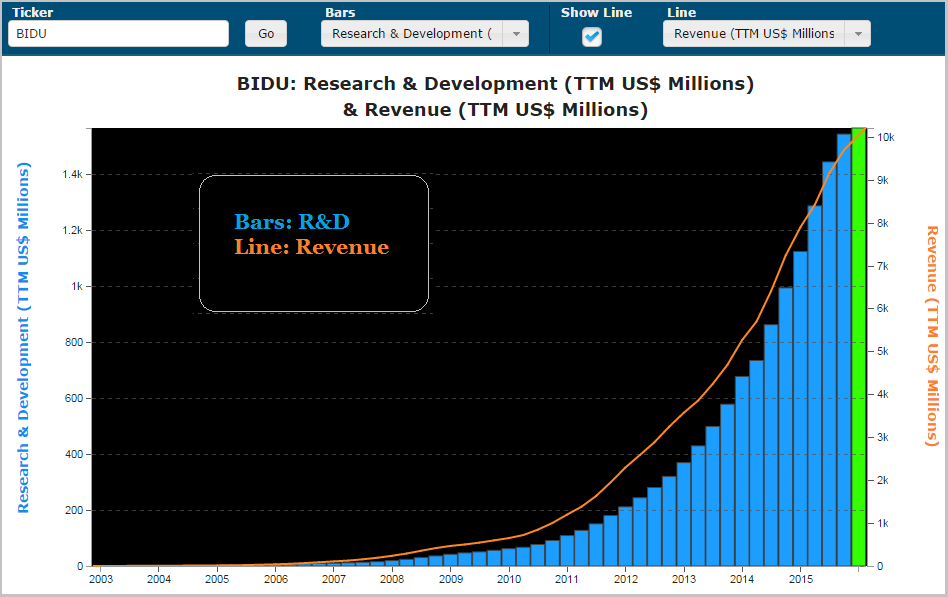 Those last two charts are China's monster tech companies. Alibaba is
loosely
referred to as China's Amazon, and BIDU is referred to as China's Google. Don't lose sight of reality, when the media will have us tangled up in headlines that shame us into believing the world is ending and China is ground zero. Wrong.
For our last, "hmm, didn't know that," we have Netflix. The revenue story is well covered, but did you know the company is pouring this much into R&D?
NFLX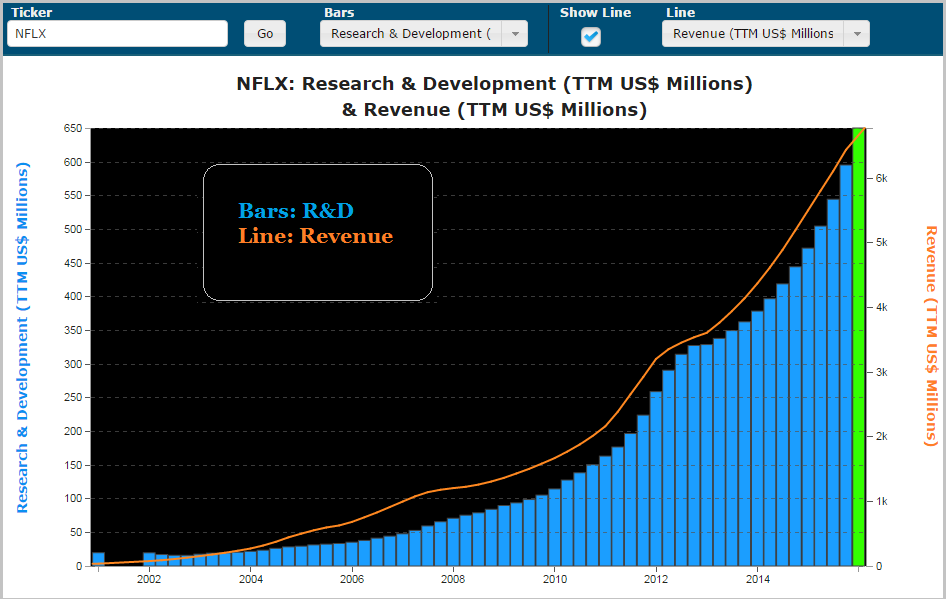 Now, it's not all good news. It's time to look at the two tech giants that are not participating in this wonderful feedback loop of R&D that turns into revenue. And finally, we will find the next winners - the next mega caps that are sitting in plain sight but nobody is catching on to.
THE NOT WINNERS
IBM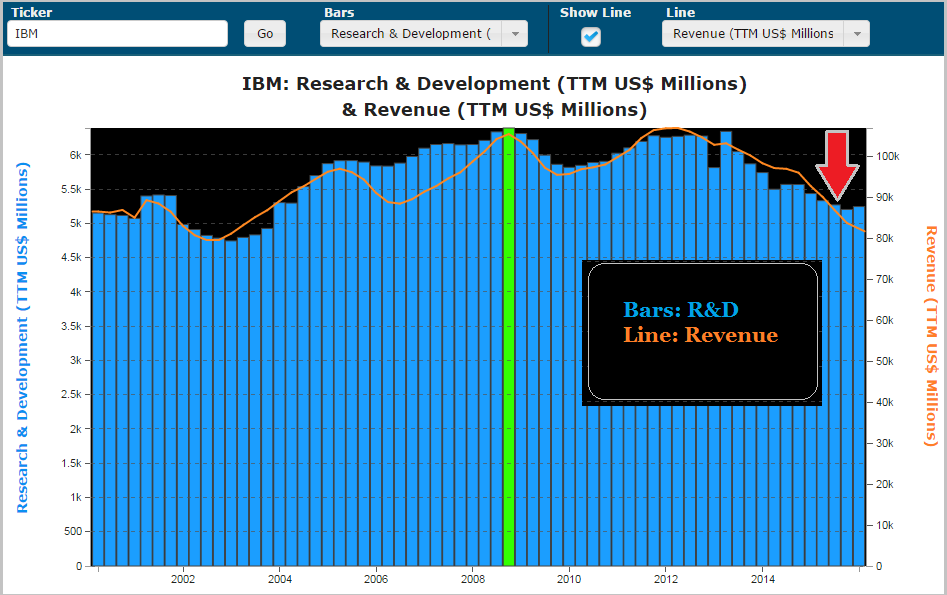 With its deep learning 'Watson' project and its entry into cyber security, there's an argument to be made for a bullish thesis moving forward, but we have to be honest about the present -- it's really, really ugly for IBM. Revenue was higher in 2003 -- that's more than an entire lost decade.
QCOM
QCOM dominates the smartphone chip market, but it has seen competition come in and for the first time in a decade or more, its innovation is not necessarily seen as cutting edge. Samsung, Nvidia and NXP semiconductor are chopping away at this giant's world.
THE NEXT HUGE WINNERS
True margins, R&D, revenue and profits, the kind that turn companies from small caps into mega caps, the kind that see stocks double, triple or even quadruple, that only occurs when two critical phenomena collide.
To find the 'next Apple' or 'next FANG' we have to get ahead of the curve. This is what CML Pro does. Our research sits side-by-side with Goldman Sachs, Morgan Stanley and the rest on professional terminals, but we are the anti-institution and break the information advantage the top .1% have.
Each company in our 'Top Picks' is
the single winner
in an exploding thematic shift like artificial intelligence, Internet of Things, the cloud, drones, biotech and more. In fact, here are just two of the trends that will radically affect the future that we are ahead of: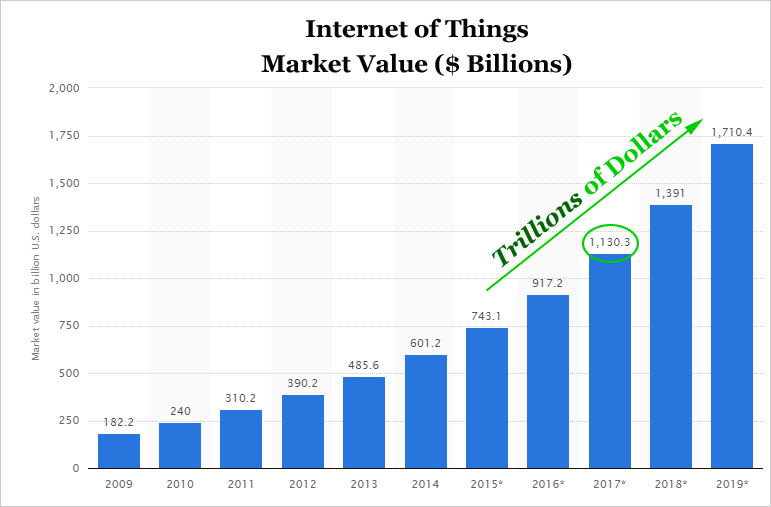 The Internet of Things (IoT) market will be measured in
trillions
of dollars as of next year. CML Pro has named the
top two companies
that will benefit. Then there's cyber security: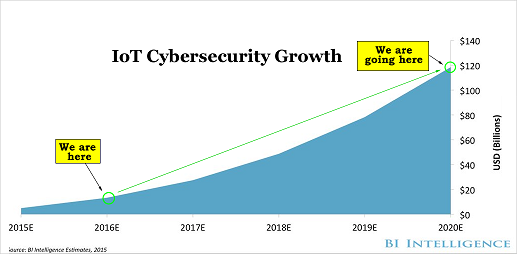 Market correction or not, recession or not, the growth in this area is a near certainty, even if projections come down, this is happening. CML Pro has named
the single best
cyber security stock to benefit from this theme.
These are just two of the themes we have identified and this is just one of the fantastic reports CML Pro members get along with all the visual tools, the precious few
thematic top picks for 2016
, research dossiers and alerts. For a limited time we are offering CML Pro at a 90% discount for $10/mo. with a lifetime guaranteed rate.
Join Us: Get the most advanced premium research delivered to your inbox along with access to visual tools and data that until now has only been made available to the top 1%.
Thanks for reading, friends.