Capital Market Laboratories (CMLviz) Speaks With Roku's CFO: Stresses on the system accelerate a movement towards streaming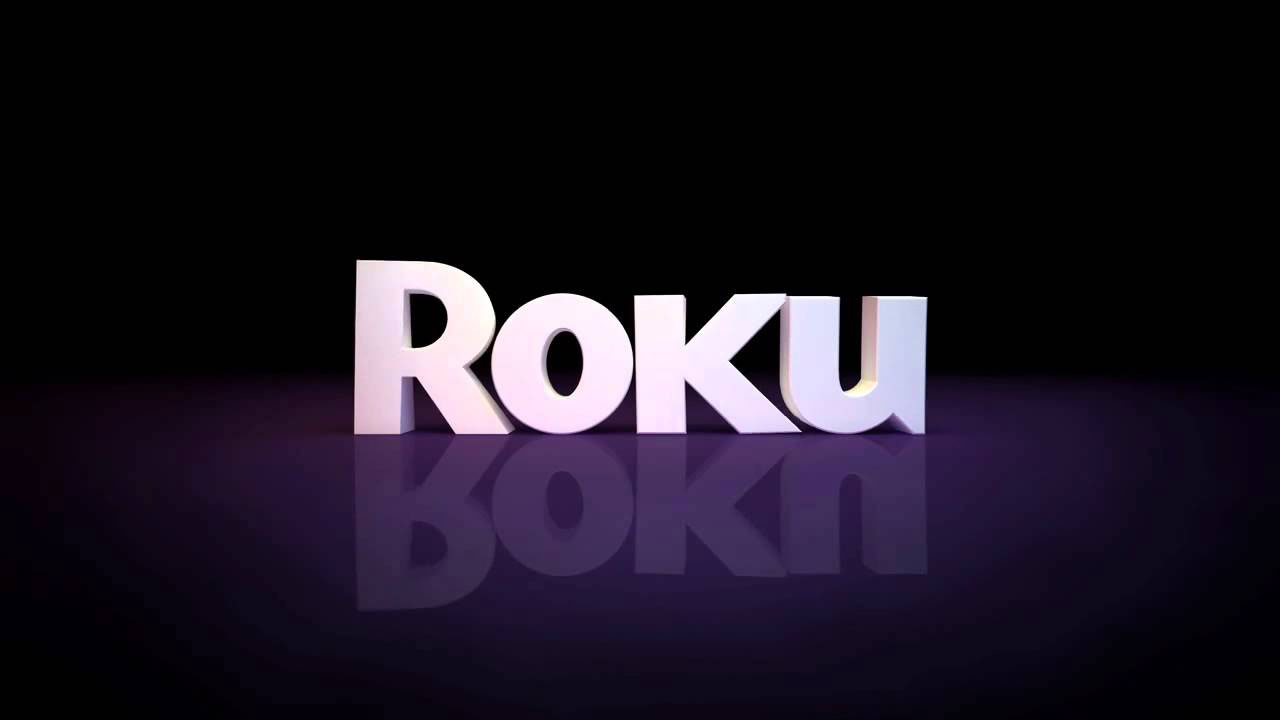 Shares of streaming video giant Roku (NASDAQ:ROKU) have been treading slightly lower since the company's report of Q1 earnings on May 7th, in which Roku beat expectations for revenue and net loss, but failed to give a forecast for the quarter, citing a slowdown in the ad market due to COVID-19.
The company's chief financial officer, Steve Louden, was kind enough to take some time following the earnings call to chat with Capital Market Labs. Despite the fall-off in ad spend, Louden was resolutely positive.
In the prepared remarks in the earnings release, Roku explained that "we anticipate that our ad business will deliver substantial revenue growth on a year-over-year basis, albeit at a slower pace and lower gross profit than we originally expected for the year."
But Louden's observations to Capital Market Labs were much more upbeat.
He noted that in place of a forecast, the company had presented some data on trends in April that were rather eye-popping, including an 80% surge in "streaming hours," Roku's general measure for how much video in aggregate is watched on its platform; and a 30% surge in "active accounts" in the month.
Whether those trends will persist, is hard to say, Louden told Capital Market Labs. But he's less concerned about extrapolating from the moment because he and CEO Anthony Wood and the rest of the Roku team are convinced that they are in a period in time in which advertising budgets are going to see an accelerated shift to streaming from linear TV.
The pandemic "forces" that whole move, Louden contends. "I think these pandemic-related and economic-related stresses on the system basically accelerate a movement towards streaming, whether that's in the US or internationally," said Louden.
"The trends on the consumer side are greatly accelerating because of stay-at-home orders," a phenomenon that broadens the "divide between the viewerships and the budgets." As a result, "there'll be increased financial pressure to justify your ROI."
Louden also said that concentration of Netflix as a proportion of people's viewing on Roku has eased over the years from half of all video to just a third, and he expects less concentration as more and more video offerings come to the platform, such as Disney+ and Apple TV+.
Roku will rein in some spending this year he said, including built facilities, to moderate its capital expenses amidst the slower-growth profile.
To recap, the company delivered Q1 revenue of $320.77 million, up 55.2%, year over year, yielding a net loss of 45 cents per share. That was better than the average estimate for $309 million and a 46-cent loss.
That revenue number was higher than a pre-announced range of $307 million to $317 million offered on April 13th, the same day the company formally withdrew its full-year outlook for 2020.
One-on-One Transcription

Capital Market Labs: Steve, I throw it open to you. First of all, what do you think investors should take away from the results and outlook?
Steve Louden: Yeah, you know, first, obviously, there's a huge health crisis, economic crisis out there.
But, you know, we're, we're relatively fortunate with Roku that, you know, we're more than, more relevant than ever, and — to our consumers and content partners, and the advertiser community.
And in the short term, you know, our three-part business model, we've seen a surge in active accounts, of streaming hours, which is, kind of, the first two parts of the business model, around building scale and driving engagement.
And we think long-term, these trends that are happening in the short term will only further accelerate the long-term move to streaming.
On the monetization side, you know, we've had some positives and negatives, especially around the ad business. Certainly some advertisers are cutting back, and we're not immune to that.
But we also have budgets that are previously allocated to linear TV, especially around sports that have gotten canceled, like the NBA playoffs or the Olympics.
And we see some advertisers moving those budgets over to OTT, and to Roku in particular, looking for a more targeted and measurable set of advertising.
So I think for us, you know, we're in a relatively decent position, and so expect substantial revenue growth in the business. And then also our business fundamentals are strong.
CML: And how should investors think about when forecasting may come back to the business, Steve? You didn't offer an outlook this quarter. Is it something that could happen in this next report?
SL: Yeah, I'm not sure. I mean, what we'd need to see is a stabilization in terms of the trends, then — the trends are just so new that it's hard to tell at this point.
But we're going to continue to monitor it, and we know that's an important aspect for investors. And if we feel comfortable that we have a good fact base, trend-wise, to do forecasts off of, then that's when we'll be able to do it.
Tha's why even though we didn't issue a formal outlook going forward, we did want to highlight some of these April trends, which we usually don't give, kind-of the first-quarter trends, because we aren't providing the outlook.
So I think that gives folks some view into the different parts of the business, with new accounts accelerating up 70 percent, and streaming hours up 80 percent.
We talked about how we think the ad business will continue to see substantial revenue growth albeit slower than what we originally anticipated.
But hopefully we've given them a little bit of a sense into the puts and takes into the business right now.
CML: Can you give us any sense of how much April might last, Steve? Is this a one-time increase or is it a rate, is it an acceleration that might continue?
SL: Yeah. It's a good question.
It's hard to extrapolate with a great degree of confidence, you know, kind-of a month trend, or a six-week trend since stay-at-home orders hit.
But what we believe is that these trends, you know, the exact trends in terms of acceleration and certain metrics may not, may not last, but the trends in general will accelerate, these fundamental shifts to streaming that were already occurring.
I think we believe, and I've heard others say this recently, is, it is still — the coronavirus pandemic and the related economic issues, they don't create new trends per se but they definitely accelerate the trends that were already starting to make way.
And I think, you know, I'm not sure it's a perfect analogy, but I think one of the best ones I've heard is that — and Scott mentioned this briefly on the call — is that, especially on the advertising side of the business, it's maybe similar to print advertising in the 2000s.
And specifically what happened to advertising in print versus digital advertising when the financial crisis hit. Which is, you have the print media world where viewership was starting to tick down over time but the advertising side that kind-of held in there because there is a fair amount of friction or momentum with these buyers.
But when the financial crisis hit, and the advertisers needed to reassess their budgets, they pulled back, you know, in general, but they had that opportunity or that disruption to, you know, create a forcing mechanism for them to move to the better mousetrap in terms of you know a more targeted, more measurable ad spend that you could better justify your ROI.
We think that's probably a similar trend that may play out here over time.
Again, difficult to fully extrapolate off of a near-term trend, but we certainly see some evidence of advertisers looking at reallocating those budgets from linear over to OTT because they are going to have to justify their marketing spend more heavily now.
CML: You don't think, Steve, that if there is some kind of broad opening up in a month, 60 days, 90 days, that something could happen like a return to stadium sports via linear TV, even with perhaps a reduced, or no live audience attendance, and that dollars would flow back that way?
SL: Yeah, hard to tell. You know, obviously the sports world will reemerge.
But I think the biggest part would be, the marketers, even if sports emerged, there's still going to be a significant financial recession, or Great Recession.
And so they are going to have to justify their marketing spend more heavily, unfortunately, to people like myself, you know, the CFO.
And so you know I think this will be a big catalyst, where the advertisers are taking a harder look at their allocation. What we do know is even before, even before the corona virus pandemic happened, the viewership was well ahead of the budgets.
Magnet said in the fall that 29 percent of TV viewing in the US in key demographics like the 18 to 34-year-olds had moved over to streaming, but only 3 percent of the TV budgets had moved over.
And then there is a stat, looking at the Neilsen data recently, that for 18 to 34-year-olds, you know, close to 50 percent of their viewership was in streaming recently, where at the same time the linear viewing, prime-time linear viewing, was down.
So, the trends on the consumer side are greatly accelerating, you know, because of stay-at-home orders, and the pandemic. And that'll just create even more of a divide between the viewerships and the budgets while at the same time there'll be increased financial pressure to justify your ROI.
And you know that all points to more mix of that budget needing to go to all of the viewership in streaming, and then follow a better targetable and measurable ad unit, which is what Roku provides.
CML: And does that mean anything changes, Steve, with the internal dynamics of two things that investors focus on, for example, international as a proportion, and then also concentration among the streaming channels? Because you've had a lot of concentration among the top handful of streaming channels as far as what is engaged, what is viewed in streaming hours. Do those two dynamics change as well in this environment?
SL: I think, like I said, I think these pandemic-related and economic-related stresses on the system basically accelerate a movement towards streaming, whether that's in the US or internationally.
I think that broad trend is 100 percent true. Certainly for us, international, there's a lot of opportunity to grow here.
We're in the very early stages which means we're focused primarily on growing active accounts and building scale in certain markets. So aside from some potential short-term disruptions around timing of getting into new markets because of the COVID impacts on the governments or retailers or something, then I think that you know is a helpful trend over the long term.
And then, remind me, what was the second part there?
CML: And concentration among, within your viewership of the top of the show.
SL: Well, you know, it's strange: we saw in the short term a general trend, you know, AVOD [advertising-based video on demand], SVOD [subscription-based video on demand], and TVOD [transactional video on demand] are all up.
In general, historically, Netflix has been our number one channel, but when I started, you know, Netflix was roughly 50 percent of Roku's viewing. And recently it's closer to a third. And generally the mix has been ticking down.
I don't have the numbers for the latest quarter in front of me, but between you know the advent of the top-tier new streaming channels around Disney Plus has obviously done well, there's several other high-profile ones on the horizon, Apple, Apple TV Plus launched on Roku in Q4, as well.
That tends to broaden up the viewership. So, I think for us more content is better and in, or, as the legacy, especially the legacy media companies get more serious about streaming, that brings more competition in the space which is a positive thing for a platform owner like Roku.
CML: And so as the person who guards the cash flow, Steve, how do you plan for these next six months? Because you're saying there's uncertainty, you can't offer a forecast at the moment, there are positive trends but there are also things happening within the ad market, day-by-day. How do you plan for spending, for growth, for investment?
SL: Yes, it's a great question. I mean, that's the fundamental thing, right?
In my seat you're in charge of effectively cash and liquidity and resource allocation. Now, obviously in conjunction with Anthony [Wood, Roku CEO] and the rest of the leadership team.
But you know the way we look at it is we are relatively fortunate that there's positive aspects of the situation as well as some negative aspects versus the vast majority of businesses out there, it's negative, you know it's solely negative.
And we're very well positioned right in the middle of this fundamental shift to streaming which we think will accelerate over the long term.
We do have to be prudent in the short term because there are disruptions, especially on the ad side, which is why we've taken steps to slow the rate of growth of our headcount, which is our largest single category of op-ex spend, as well as to reduce our capital, our cap-ex spend for the year, largely around built facility expansion that we expected to do, we will defer on.
So we're continuing to watch that. But what we thought it is important to, since strategically the trends are in our favor, that we should continue growing and continue investing in those strategic areas like international and Roku TV, Roku Channel, and the ad business.
And so we'll continue to monitor the trajectory of the business and adjust the op-ex and cap-ex levels you know related to that.
But we feel we feel that we're in a sufficient good spot in terms of our cash and liquidity position to keep growing but albeit at a slower pace, and continue to monitor things.
CML: Anything else you wanted to add that we hadn't gone over?
SL: No, I think you had great questions, as usual, so, yeah, thanks for the time, and stay safe, it was good talking to you.
Addendum: Following the interview with Louden, Capital Market Labs submitted a follow-up question to Roku. The question was answered in email by a Roku spokesperson and is printed below in its entirety.
CML: Is there potential to serve up interactive ads on streaming (like "click here to see more"), which is simply impossible on linear cable? How does a world of interactive ads play toward the future of streaming advertising? Is this at the forefront of thought, or is it just "another thing we discuss?"
Roku: We are already focused on helping marketers to go beyond the 15 and 30 second spot in a few ways:
1) Sponsor the ability to unlock content that consumers love. Brands can sponsor TV shows and movies to align with "Home Together "content" and help streamers find entertainment.
2) Adapt creative to meet the moment. Imagine your ad is about coming in for happy hour. You couldn't really run that ad without it feeling like it wasn't reflecting the situation that people are in now.
We can now put interactive pop-up overlays over a video spot. So, hypothetically, you could adapt that spot to say "Here's a link to a home delivery service" or "Get a coupon off curbside pickup" to bridge your creative.
3) Modify your social content for the TV screen. We know it's often faster for brands to adapt static imagery on social than it is to re-shoot or re-edit video.
We are now offering to take a Facebook, Instagram or Twitter asset and turn it into a video spot with sight, sound and motion. The goal is to help marketers quickly get on to the biggest screen in the home.  
Conclusion
It's finding the technology gems like Roku (ROKU) before they are household names, that can turn into the 'next Google,' or 'next Apple,' where we have to get ahead of the curve. This is what CML Pro does, with an auditor verified track record, because of course it's verified.
Each company in our 'Top Picks' has been selected as a future crown jewel of technology. Market correction or not, recession or not, the growth in these areas is a near certainty.
The precious few thematic top picks, research dossiers, and executive interviews are available here:

Thanks for reading, friends.

The author has no position in Roku at the time of this writing. The editor is long Roku shares.

Please read the legal disclaimers below and as always, remember, we are not making a recommendation or soliciting a sale or purchase of any security ever. We are not licensed to do so, and we wouldn't do it even if we were. We're sharing my opinions, and provide you the power to be knowledgeable to make your own decisions.

Legal
The information contained on this site is provided for general informational purposes, as a convenience to the readers. The materials are not a substitute for obtaining professional advice from a qualified person, firm or corporation. Consult the appropriate professional advisor for more complete and current information. Capital Market Laboratories ("The Company") does not engage in rendering any legal or professional services by placing these general informational materials on this website.

The Company specifically disclaims any liability, whether based in contract, tort, strict liability or otherwise, for any direct, indirect, incidental, consequential, or special damages arising out of or in any way connected with access to or use of the site, even if we have been advised of the possibility of such damages, including liability in connection with mistakes or omissions in, or delays in transmission of, information to or from the user, interruptions in telecommunications connections to the site or viruses.

The Company makes no representations or warranties about the accuracy or completeness of the information contained on this website. Any links provided to other server sites are offered as a matter of convenience and in no way are meant to imply that The Company endorses, sponsors, promotes or is affiliated with the owners of or participants in those sites, or endorse any information contained on those sites, unless expressly stated.