The Social Media Surprise - Pinterest (NYSE:PINS) Has an Edge That May be Going Unnoticed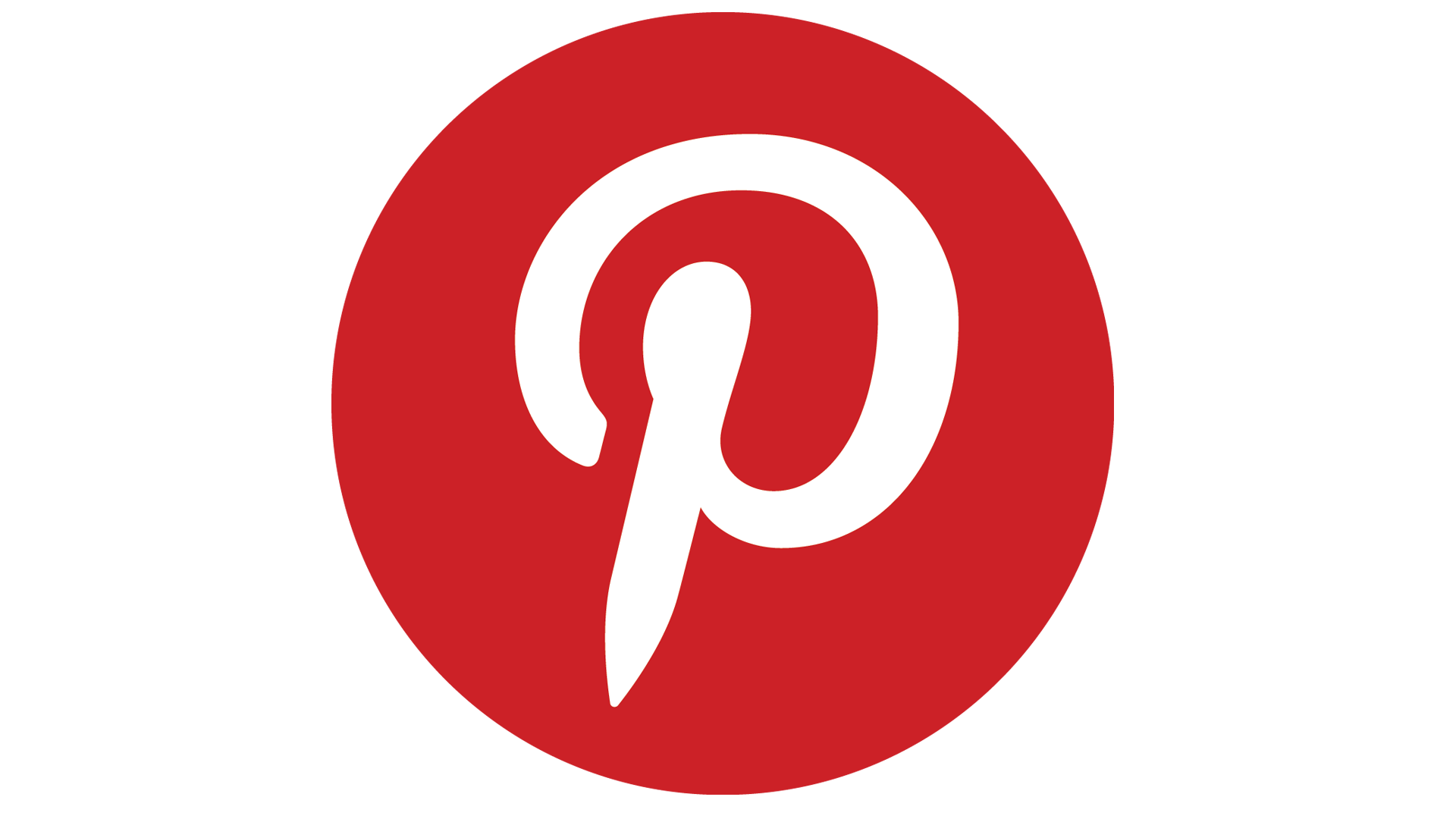 The Social Media Surprise - Pinterest (NYSE:PINS) Has an Edge That May be Going Unnoticed
Date Published:
2019-06-18

Written by Ophir Gottlieb

Hello, all. This is Ophir writing. This is a snippet from a CML Pro dossier in May.

Highlights
* Pinterest will have more users than Twitter in six months.

* International revenue growth is spiking, up 107% yoy.

+ Pinterest has a unique space in social media in that it isn't particularly social and it exists as a virtual search engine for shopping.

* Social media advertising in selected key regions will grow from $99 billion in 2019 to more than twice that by 2023.

* While only 27% of marketers worldwide as of January 2018 used Pinterest - holiday shoppers consulted Pinterest more 3 times as much as Instagram.

LEDE
Top Pick Pinterest (PINS) released its first ever earnings result as a public company and irrespective of a small sell-off, the company successfully crossed its first major hurdle and the important numbers were good. Also, it avoided the debacle that Facebook and Twitter faced in their early days -- this was a win, even if the stock price does not reflect it, yet.

Bullish Thesis
Pinterest has a unique space in social media in that it isn't particularly social and it exists as a virtual search engine for shopping. The social aspect comes from the nearly 300 million monthly active users each posting images and tagging their subjects -- these images are called "pins."

This is a fairly data heavy dossier and we prefer sharing data as charts -- so, get ready for a bunch of them, starting with this:

This is an estimated global social media advertising market through 2023 from our friends at Statista.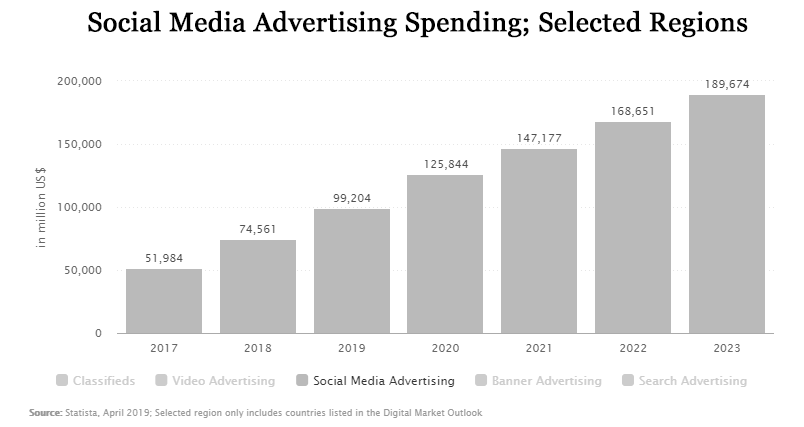 We're looking at a space that will grow from $99 billion in 2019 to more than twice that by 2023. That's a good place to start -- it's the total addressable market (TAM).

But to fully understand Pinterest and value its future as an attractive advertising venue, we have to compare it to what exists. Once we do this comparison, a careful eye sees a trend -- Pinterest may be smaller in monthly active users (for now) than many of the other competing brands, it has a unique space for e-commerce.

THERE'S SOMETHING HAPPENING
Let's look at some charts that move the needle.

First, only 27% of marketers worldwide as of January 2018 used Pinterest -- a far cry from its competition: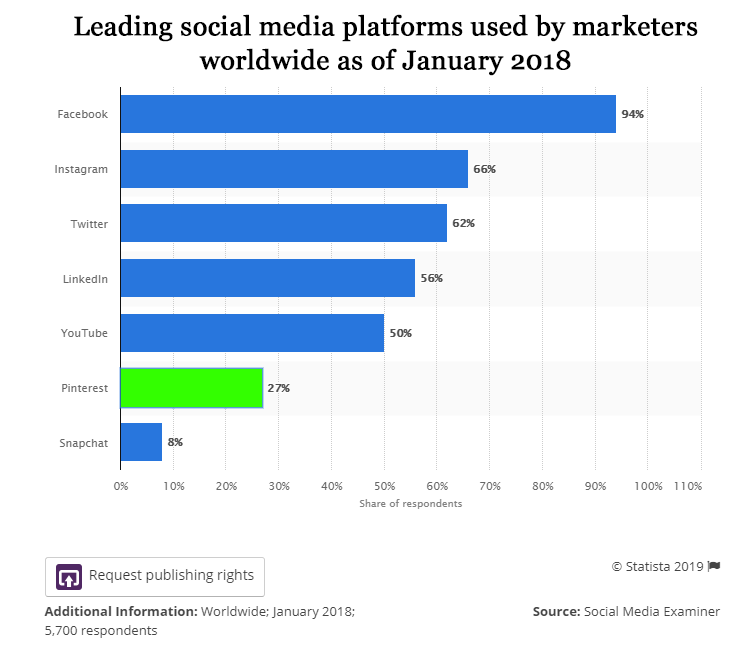 And, in terms of awareness in the United States, Pinterest is relatively low compared to the other social media: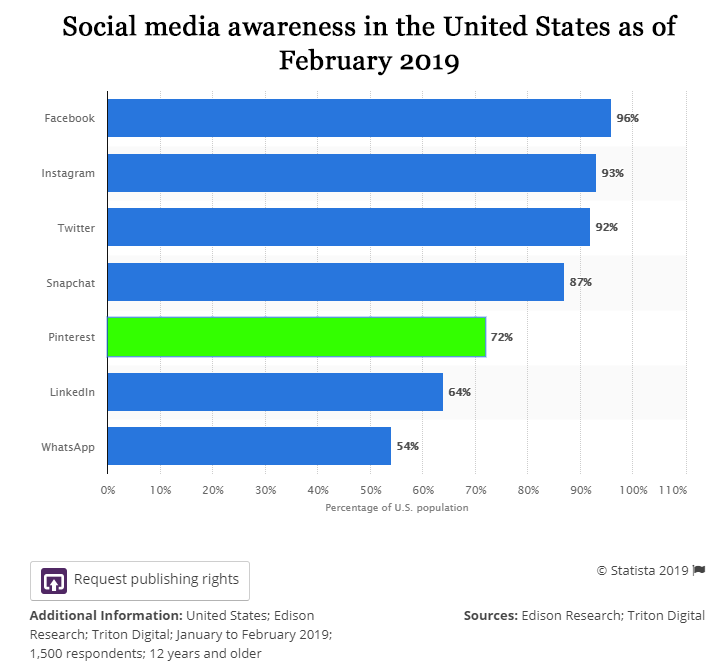 So far you might be thinking, "so, you're showing me this is a market laggard? I don't get it." That's what I thought, until I started really digging.

First, 87% of Pinners have purchased a product because of Pinterest. That is staggering. Next, we can look at a statistic which presents which shoppers in North America were most likely to turn for holiday shopping ideas and inspirations.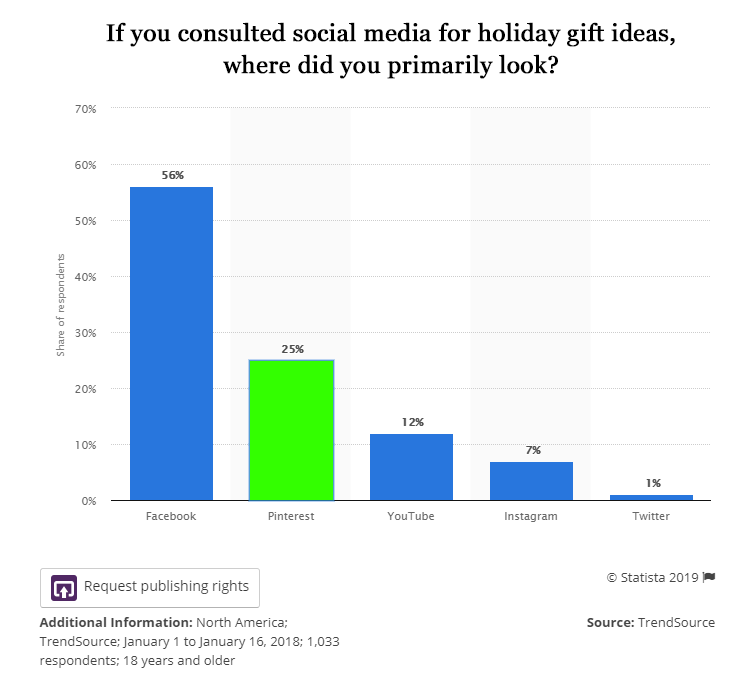 This was the first head turning chart for me. While Facebook is, well, Facebook, Pinterest ranks higher than Instagram, Youtube and Twitter with respect to the percent of users that use it for holiday shopping. Notice that Pinterest is more than three times as useful as Instagram. We can also see that Twitter is virtually unusable as a platform for Holiday advertising.

Then, I saw this: The Share of retail e-commerce traffic in North America referred by leading social media as of 1st half 2016: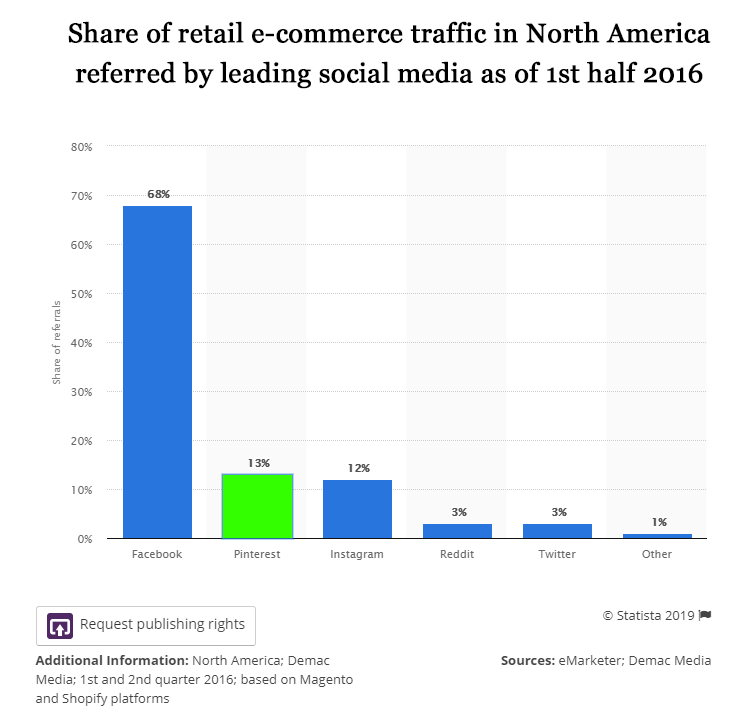 This is the second measure that puts Pinterest user behavior ahead of Instagram, and everyone else not named Facebook, with regard to e-commerce. Notice that Twitter and Reddit are virtually unusable for advertising conversions.

Next we looked at the percentage of U.S. internet users who use Pinterest as of January 2018, by annual household income.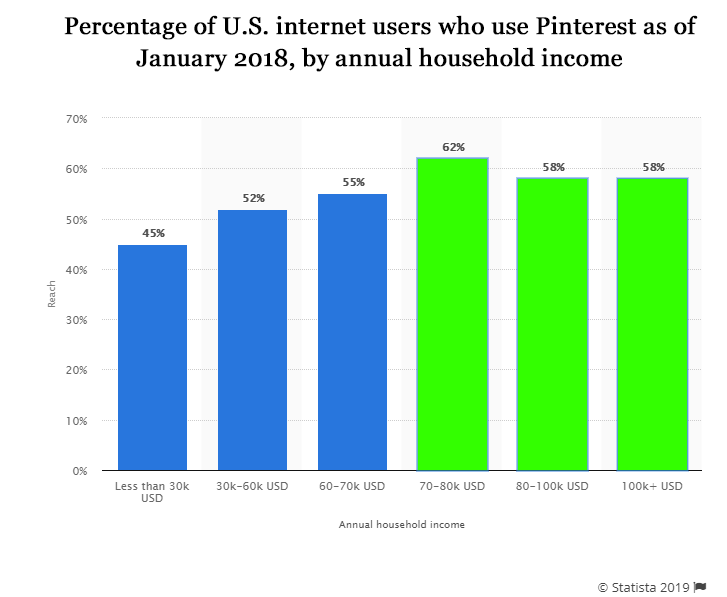 We can see that Pinterest users come from the highest three brackets in household income.

So, we have a story now:

* The global social media advertising market is set to double to nearly $200 billion.

* Awareness of Pinterest is low relative to other social media.

* Only 27% of marketers use Pinterest (yet) -- a staggeringly low number compared to peers.

* Pinterest is designed as a search engine for e-commerce -- but this ecosystem is built for people that don't know what they want, so a Google Search does no good -- they are looking for ideas. And, because of that we get the next two bullets:

* 87% of Pinners have purchased a product because of Pinterest.

* Other than Facebook, no other social media in the United States refers more people to shopping and plays a larger role in holiday shopping decisions.

MORE
As we see it, this is a quietly brewing storm. A social media that is not infected by trolling and fake news. A social media that is built for commerce. A social media that is remarkably good at converting ads into sales. A social media that is just getting started with markets.

Now, we can turn to some company specific details. We reprise that monthly active users (MAUs) chart, updated for this quarter.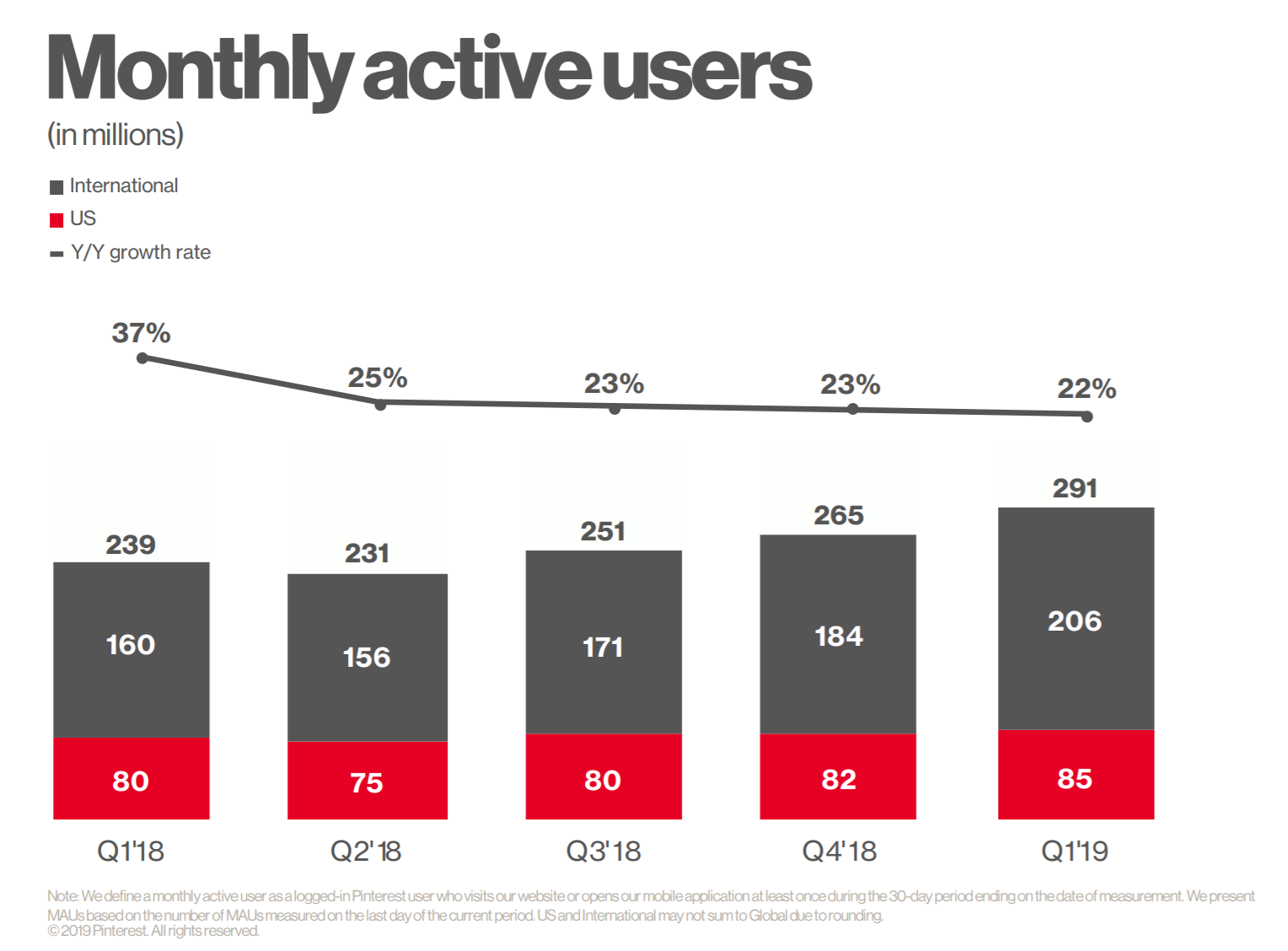 At 291 million MAUs, Pinterest is just behind Twitter's most recently available number of less than 330 million MAU. Note that Twitter has stopped reporting MAUs altogether, in a slight of hand that has fooled no one -- Twitter is shrinking. Sure, daily active users (DAUs) are growing for Twitter, but if MAUs are shrinking and DAUs are rising, DAU is a measure of engagement, not growth.

While all of this seems good, it has to convert to sales, and... it is. Here is the chart for PINS revenue for 2016, 2017, and 2018:




This revenue chart does not include the latest data.

That's 43% growth from 2016 to 2017 and 60% growth from 2017 to 2018. Yes, accelerating revenue growth. The latest quarter came in at 54% yoy growth.

The company is not profitable, yet, but losses are shrinking:




But there is so much more...

MORE, MORE
72% of Pinners use Pinterest to decide what to buy offline. In some data collected way back in 2015, we find that 93% of active pinners said they use Pinterest to plan for purchases.

Now, sure, that's old data, but if you look around the edges, then start tugging at them to look under the hood, Pinterest does in fact appear to have a special place in the social media world with no data disasters, no trolling, no fake news, and a lot of e-commerce.

The S-1 noted that 8 out of 10 women ages 18 to 64 who have children are on its platform. Between fall 2013 and spring 2014, the percentage of 18- to 29-year-olds using Pinterest rose from 25% to 33%, a greater adoption increase than Snapchat's.

And now, five years later we know that millennials use Pinterest as much as Instagram and 1 of 2 Millennials uses Pinterest every month.

S1
The form S1 reveals some more details about the company, both some good, and some risks:

The platform sees 2 billion searches a month.

The company has $641 million in cash. And, while the company has a five-year $500.0 million revolving credit facility, it does not have debt as I see it.

ONE LAST THOUGHT
Pinterest notes that "People often don't have the words to describe what they want, but they know it when they see it. This is why we made Pinterest a visual experience. Images and video can communicate concepts that are impossible to describe with words. We believe that Pinterest is the best place on the web for people to get visual inspiration at scale."

It's easy to miss, but Pinterest hasn't really turned into a video platform. Perhaps it never may, but it seems like a natural progression, and if it does so, it opens itself to the most dominant media Internet users consume in the world.

RISK
Risk is everywhere. The company is cash flow negative. The company is running at a loss. The company is going head to head with Facebook's Facebook app and Instagram. The company is going head to head with Google -- the end all be all for search. The company is also competing with the "left overs" for digital advertising with Twitter, Reddit, LinkedIn, and a few others.

If the company cannot continue to show differentiation, it could be a disaster.

AND AN ODDITY - INTERNATIONAL

This last part is either really bullish, or impossibly bearish, we leave it for you to decide. First, this is how MAU growth looks in the U.S. and internationally: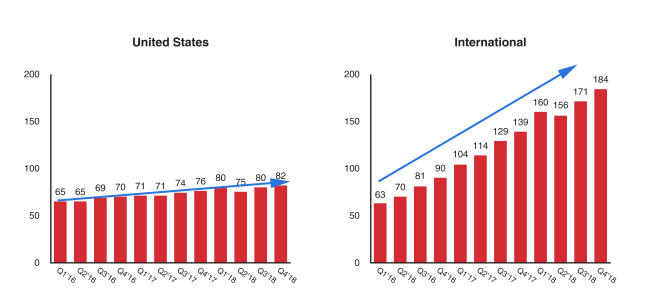 PINSarpu_519

But... This comes straight from the company: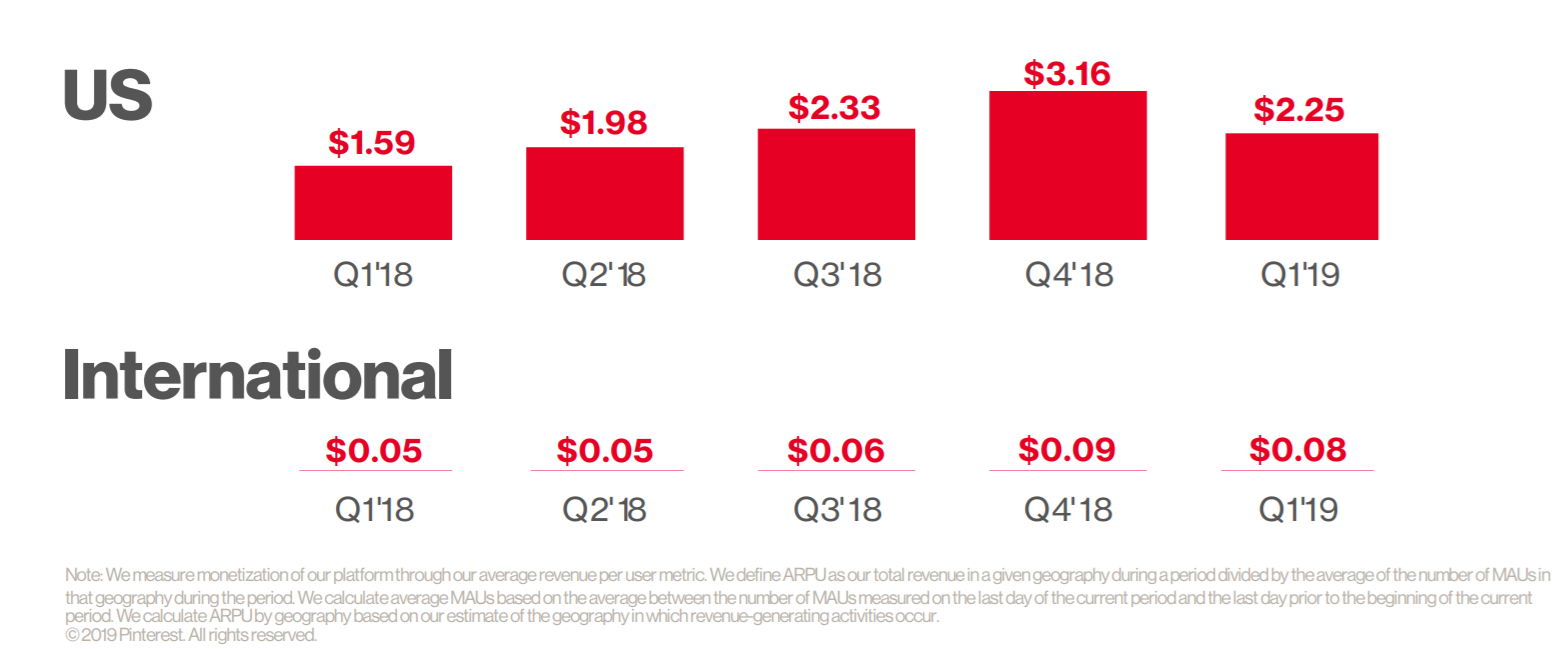 Yep, in the United States, ARPU is solid, and growing rapidly (note that we want to compare last Q1 ($1.59) to this Q1 ($2.25) due to cyclicality). That's 41% growth in ARPU -- phenomenal.

But internationally, my goodness, that's simply awful. Yes, $0.05 to $0.08 is 60% growth, but the numbers are really low. So, if the growth in users is coming from a place where there is no revenue, we have a bad situation.

But, we know that growth from users is coming from international.

The explanation comes straight from the company:



We initially built our business with large CPG and retail advertisers in the United States who typically have large marketing budgets and had the greatest affinity for our core use cases at that time.

We then scaled our sales force to support these advertisers and grew their spend with us over time while broadening the mix of advertisers across verticals. As these advertisers scaled their investment on our platform, we have increased our focus on building the product and measurement tools required to serve mid-market and unmanaged advertisers.

Recently, we have also begun to focus on expanding our international advertiser base. We believe that increased international monetization presents an important opportunity for growth, and we are working on localizing our product and expanding our business operations to better serve our international user and advertiser base.



It's a simple question and belief system you will need to answer: Do you believe Pinterest can monetize the international markets as other social media have or do you believe it somehow has such a niche offering that it cannot grow that to any real scale?

However you answer that question, even after all of the data we have presented, likely answers whether or not you like this company as a long-term investment.

For now, we'll take the rosier side of $0.05 growing to $0.08, and pluck the 59% growth number, and sort of brush under the rug that those results are somewhat based on small number math. There is a trend for international -- it's up -- let's stick with that.

THE FUTURE
It's understanding technology that gets us an edge to find the "next Apple," or the "next Amazon."

This is what CML Pro does. We are members of Thomson First Call (Refinitiv) -- our research sits side by side with Goldman Sachs, Morgan Stanley and the rest, but we are the anti-institution and break the information asymmetry.

The precious few thematic top picks, research dossiers, and alerts are available for a limited time at a 80% discount for $29/mo. Join Us: Discover the undiscovered companies that will power technology's future.

Thanks for reading, friends. The author is long Pinterest at the time of this writing and purchased shares on the date of publication.

Legal
The information contained on this site is provided for general informational purposes, as a convenience to the readers. The materials are not a substitute for obtaining professional advice from a qualified person, firm or corporation. Consult the appropriate professional advisor for more complete and current information. Capital Market Laboratories ("The Company") does not engage in rendering any legal or professional services by placing these general informational materials on this website.

The Company specifically disclaims any liability, whether based in contract, tort, strict liability or otherwise, for any direct, indirect, incidental, consequential, or special damages arising out of or in any way connected with access to or use of the site, even if we have been advised of the possibility of such damages, including liability in connection with mistakes or omissions in, or delays in transmission of, information to or from the user, interruptions in telecommunications connections to the site or viruses.

The Company makes no representations or warranties about the accuracy or completeness of the information contained on this website. Any links provided to other server sites are offered as a matter of convenience and in no way are meant to imply that The Company endorses, sponsors, promotes or is affiliated with the owners of or participants in those sites, or endorse any information contained on those sites, unless expressly stated.