Capital Market Laboratories (CMLviz) One-on-One With Livongo Health CEO: Major acceleration in tele-health and remote patient monitoring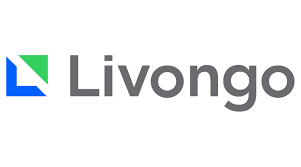 Preface
Livongo offers a whole person mobile health (mHealth) and virtual care platform that empowers people with chronic conditions to live better and healthier lives, beginning with diabetes and now including hypertension, weight management, diabetes prevention, and behavioral health.
Livongo sits within the digital healthcare space, specifically as recurring revenue app-based software aimed at helping chronic conditions.
Its revenue is recurring and it has a dollar based net expansion rate just like the software companies Wall Street is used to.
It grows through adding new enterprises but also, and most urgently, though getting people within those enterprises to use its software (which is paid through their health insurance from work).
Further, it now has two large scale contracts with the Federal government. The first covered only diabetes under the Federal Employees Health Benefits Program.
The second recently announced in May of 2020 covers roughly 5.3 million people under the Government Employees Health Association, Inc. (GEHA) and it is not just for diabetes, but for Hypertension as well.
The company has penetrated just 0.5% of its total addressable market, and it is going to expand its TAM by several fold with new medical condition offerings.
The collision of thematics of tele-health and chronic diseases is massive and growing.
In general, we were very impressed with CEO Zane Burke and continue to be impressed with the opportunity that Livongo presents.
Please enjoy your CEO access, below.
CML Pro One-on-One With Livongo's CEO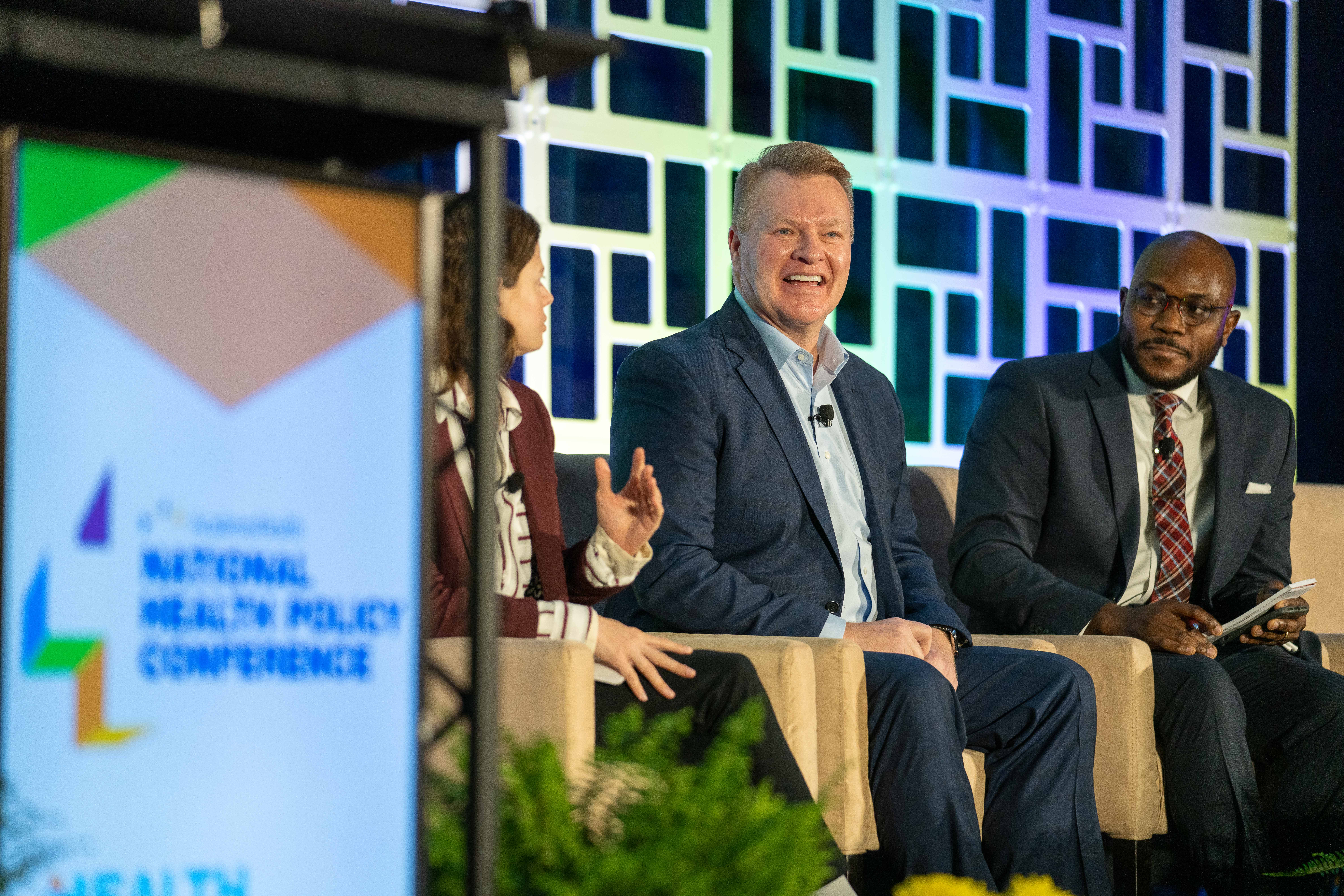 Zane Burke, CEO of Livongo
Ophir Gottlieb: Thank you for taking the time to speak.
I'm very impressed with Livongo's mission and success to date. Congratulations on another incredible quarter.
Does the permanent acceleration of use and cognition of virtual care due to COVID-19 open up different addressable markets for Livongo that perhaps seemed too difficult to address due to regulatory restrictions or client acceptance? I mean even beyond the fruitful path that has already been set out, have the cognition and regulatory changes due to COVID-19 opened new addressable markets for virtual care?
Zane Burke: It has but I think you have to look at it first and say – we've had a major acceleration in, first off tele-health, and then remote patient monitoring — which I think would've taken years to have occurred without this pandemic.
So we see an acceleration of that and then there's a couple of big marker that have occurred over the last 45 days that set a really a really significant – so from a reimbursement perspective.
So, HHS and what they've done in particular around Medicare fee per service and the reimbursement in the fee per service space is a major change. So I think there's a couple elements there.
First off you had the change where persons with chronic conditions, should they contract the Coronavirus, they're more susceptible to higher mortality rates. And you're seeing people recognize – gosh telehealth is a good thing.
So instead of going to the doctor's office or in place of going to the ED, perhaps particularly people with chronic conditions should stay away from some of those places.
But, frankly the other part – you said well, how do I keep people out of the health system entirely – it's really truly remote patient monitoring – and then as people think about it in a broader sense – how does it really become part of the care system of the future?
And so data itself being available to clinicians through other mechanisms and through ours where you know – 99.9% of the time persons with chronic conditions are outside of the health system anyway whether it's telehealth or otherwise – how do they get access to that data – and remote patient monitoring really provides that data that clinicians need and can really help empower our members to live their best and healthiest lives so that when they do enter the care system they physicians and clinicians have access to that data.
So there's a big shift in terms of the mindshare side of this firm in remote patient monitoring and there's the second piece of this which is really from a regulatory perspective, in particular the fee for service Medicare space which was not really open to Livongo prior to the changes that were made here from a regulatory perspective for reimbursement at the physician level.
Their ability to prescribe remote patient monitoring and really have a business model around that. That opens up a significant market that wasn't open to use prior to the pandemic.
OG: I agree with you when you said on the call, when you said there was a permanent acceleration, in my mind I see that in so many technologies beyond healthcare.
So I agree with that and it's nice to hear a CEO forcefully say this.
Can you explain how Livongo's relationship with major health insurers works? That is to say, is there a bit of coopetition, where a major insurer could attempt to create their own version of remote monitoring services because they see the clear ROI in Livongo's offerings? Are insurers potentially competing with Livongo? How should we view that?
ZB: We have a great ecosystem where we have the two largest PBMs, the 17 of the top 25 health systems, almost every employee benefit consultant of size is a partner.
We have a relationship with them. And so, really, we've utilized the entire health ecosystem to become and really create multiplication for Livongo.
And the reason for that has really been our virtuous business model. So why would a health insurer turn to us, or PBM turn to us, or an employee benefit consultant.
They turn to us because we create great experience. So our net promotor score is in the mid-sixties.
The clinical outcomes are solid to the same as though you took an actual therapeutic and we have those outcomes across our various solutions – so whether it's hypertension, weight management, behavioral health, or diabetes management we're seeing those kinds of outcomes. And then, hard financial ROI.
So when you really think about what that means, that it's actually come through their own clients that are clamoring for Livongo.
So we started with the large self-insured employers and we're over 30% of the Fortune 500 today.
That really meant that those that would typically be the alligators in the moat as I say sometimes, became the multipliers for us because their clients were clamoring for our solution.
And I think when people see the kind of success we're having, that it's hard to replicate all those elements from a consumer led healthcare experience.
I think that makes it where we've been so desirable for all those partners and really driving across those partners.
OG: I see Livongo turning into a platform and for my definition, that means other companies will rely on Livongo's reach to provide their services. Does Livongo act as a platform for other virtual care providers, which is to say, could a Teledoc or Zoom user exist within the Livongo ecosystem? What other outside services now rely in part on Livongo's reach and growth?
ZB: Well, I see the vision the same as you in terms of the ability to create more of a platform, where our members, those with chronic conditions, come to Livongo to really act on their own care on behalf of themselves.
And I like to say – we meet the member where they are in their life's flow. And I think when you meet somebody in their life flow you have the opportunity to become a platform as you move forward.
Because in the instant that one of our members is doing something about managing their own health status – that's the point at which you can coach them, that's the point in which they're looking for other information, that's the point at which you can launch them into other parts of what works with their life's flow as well.
So the opportunity to be a platform is there. And we've dipped our toe in that space and that's exactly what you describe.
We have a couple of formal relationships with telehealth providers today. And so we've formally announced relationships with Doctors on Demand and MD Live.
Stay tuned, we're certainly working with others on this space, so stay tuned for more information on that as we move forward.
Because, what I see is the place where we can make the biggest difference is: how can we get time back to our members as the end of the day? Managing a chronic condition takes a significant amount of time from people.
And if you're able to be a platform and really save time at the same time you create a great experience – you have an opportunity to be a platform. So we're doing some of that work today.
We're going to continue to build out our capabilities to truly become a platform over the next several years. And we're proving out those capabilities with our work today with a couple of telehealth providers and more to come on that side as well.
OG: You might of just answered this but, is there a version of the world where Livongo can be used on any mobile device, not just the Livongo hardware?
I know diabetes is a particular condition that requires hardware. But used still as a SaaS? Perhaps that's myStrength?
That is to say, imposing and strengthening the company's moat by making it ubiquitous visa-vis everyday hardware and earning rents as the enterprise chosen and insurer approved software provider and data collector?
ZB: Yeah, in fact today, Livongo members can access their health information and tips on the Livongo app on their phone. So, I have the Livongo app on my phone right now.
And we deliver an entire mobile experience today as part of that.
And our applied health signals platform isn't tied to any device or care delivery system and over time, that's really one of our strengths, which is, how do we take all of these different data pieces, aggregate those together, get the insights back into the member's life flow and deliver it to where that member chooses to receive that data.
So if they're on the Livongo device – hey, let's deliver that data to the Livongo device. If they're on our app, deliver it onto their app.
I like to think about it like this – I have three devices sitting in front of me right now, actually four. But if you think about it: I've got an iPhone that I'm speaking to you on, I've got an iPad when I want just a little bit more real estate for something, I've actually got my [indecipherable], which is the fourth device piece, and I've got my laptop.
And I'm attempting to do different things in those different spaces based on the form factors.
But there are basically things we want to be able to meet the member in their life flow depending on the device agnostic, hardware agnostic – it's part of who we are and really our ability to aggregate the data across platforms and deliver those insights is a major differentiation and a part of our moat today.
I anticipate we'll continue to build that out and we talked about the platform. The more pieces we put into the platform, the more places where people come to us to start an engage in their life flow to manage their chronic condition, the more powerful that mobile experience will be.
OG: It seems feasible, then, these are my words not yours, it seems feasible that all people would want virtual care in some fashion, irrespective of if they have a chronic condition that requires continuous monitoring.
Even in the world of health care records, tele-medicine, and prescription drug management if nothing else. Is essentially, "all health insured people" eventually the addressable market for Livongo?
ZB: You know that may be.
Our total addressable market today for diabetes management alone is so massive and you add hypertension you're talking nearly a $50 billion addressable market just between those two pieces.
You start to add weight management and behavioral health and then as we extend out our solutions – it's just a massive, massive market place for us.
So our core focus is really on where the 90% of costs are incurred, which is that chronic condition management and empowering our members to live their best and healthiest lives.
And my simple words, meet them in their life flow, I think that's really going to be our focus. If it turns into a full platform for all people – that would be a byproduct, that's not our focus just give the sheer massive opportunity we have in front of us.
And frankly, you're supposition around the platform piece and potential revenue shares around that are not included in any part of what I'm talking about for a TAM today.
OG: On the earnings call you noted that HTA was a promising new channel for the company. Can you talk about how that fits into your current model of customer acquisition and potential positive impacts?
ZB: Yeah so, the part about HTA that was an association put together by large employers who want to do something about healthcare costs – in terms of costs and outcomes overall.
So it's 50 of the largest employers together to create a huge opportunity for us. And we're under a very small fraction of those today.
So it gives us the opportunity to go after that market place in a supported way. And we're the first company that they endorsed as part of that model moving forward.
So, I would say this just gives us, we have a great footprint today in over 30% of the Fortune 500, this gives us another opportunity to – I like to say it's a great footprint but it means we've got 70% to go.
And things like HTA allow us to get a little bit closer to deeper penetration with those very very large clients. And kind of the other interesting part is we've been able to prove that we scale well.
And if you look at what we've done with the [Federal Employees Health Benefits Program] perspective and GEHA we've now shared from the first quarter. You don't get to participate in those offerings without proving a very large scale and that's part of the game here in terms of how people are thinking about these environments. It's part of how HTA is thinking "why Livongo" as part of this process.
OG: In five-years, with multiple chronic conditions falling under the purview of Livongo, what does this company look like? What are the long-term large scale aspirations?
These don't have to be direct guarantees that you're going to pursue them but just paint a picture for investors who are saying they want to put some money into Livongo and they want to see this 5-6 billion dollar company turn into several fold that because of what is coming in the future. What is the picture you would paint for them?
ZB: You know – first I believe remote monitoring will become the standard of care.
And individuals with chronic conditions are going to come to Livongo solutions, particularly in the cardio metabolic space.
So think, today we're obviously in diabetes management, it's one of our core elements, but I think you'll see other centers of gravity that will attract people to Livongo and when you think about that you can obviously see us moving into cardiovascular.
Today really that's a pull along with diabetes management. In the future I think you can see where cardiovascular will be a draw for our clients and members. Behavioral health is a similar situation.
Behavioral health today is pretty much a drag along based on our diabetes management with some small independent demand of its own. But the Kaiser acquisition for instance, shows that we don't have any other footprints at Kaiser today.
So we're able to lead with behavioral health. And I think you'll see that as a lead-with solution in the future and really what I like to call a center of gravity, which draws members and clients to Livongo.
So we've really created this whole chronic condition platform starting with that whole cardio metabolic and behavioral aspects of this which will continue to grow out from there.
And what's also interesting is when you think about the more we build the more re-usability there is in components of that. And so, the more we build out the more use we get to go after additional conditions.
And it makes it easier and easier as we move forward to add new conditions with fewer R&D and fewer devices because many of those devices are reused for other chronic conditions as we move forward.
The vision piece to this is that we're the chronic condition platform, certainly in the U.S., and then outside the U.S. as well.
OG: Alright that was fantastic. I won't take any more of your time. I'll talk to you next quarter!
Conclusion
It's finding the gems like Livongo Health (LVGO) before they are household names is what CML Pro does, with an auditor verified track record, because of course it's verified.
Each company in our 'Top Picks' has been selected as a future crown jewel of technology. Market correction or not, recession or not, the growth in these areas is a near certainty.
The precious few thematic top picks, research dossiers, and executive interviews are available here:

Thanks for reading, friends.

The author is long shares of Livongo at the time of this writing and is short put options.

Please read the legal disclaimers below and as always, remember, we are not making a recommendation or soliciting a sale or purchase of any security ever. We are not licensed to do so, and we wouldn't do it even if we were. We're sharing my opinions, and provide you the power to be knowledgeable to make your own decisions.

Legal
The information contained on this site is provided for general informational purposes, as a convenience to the readers. The materials are not a substitute for obtaining professional advice from a qualified person, firm or corporation. Consult the appropriate professional advisor for more complete and current information. Capital Market Laboratories ("The Company") does not engage in rendering any legal or professional services by placing these general informational materials on this website.

The Company specifically disclaims any liability, whether based in contract, tort, strict liability or otherwise, for any direct, indirect, incidental, consequential, or special damages arising out of or in any way connected with access to or use of the site, even if we have been advised of the possibility of such damages, including liability in connection with mistakes or omissions in, or delays in transmission of, information to or from the user, interruptions in telecommunications connections to the site or viruses.

The Company makes no representations or warranties about the accuracy or completeness of the information contained on this website. Any links provided to other server sites are offered as a matter of convenience and in no way are meant to imply that The Company endorses, sponsors, promotes or is affiliated with the owners of or participants in those sites, or endorse any information contained on those sites, unless expressly stated.