Kornit (KRNT) One on One with the CEO: Broadening opportunities while saving the world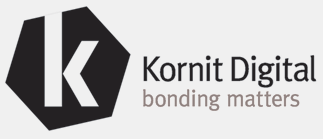 Preface
What is the recipe for success for a company that is a blend of software and hardware?
A multi-dimensional answer is to broaden a portfolio in both hardware and software at the same time that one finds new applications and new markets.
Such is the case for 19-year-old Kornit (NASDAQ:KRNT), a maker of special printers that can place ink on garments and on raw fabric. The machines can be used by clothing designers and retailers to achieve just-in-time production of garments. Amazon is a major customer, and also an investor.
Ronen Samuel, the chief executive of Kornit, recently sat down with Capital Market Labs following the company's successful Q2 report on August 10th. It was the company's fourteen quarter in a row of healthy revenue upside.
Samuel is advancing the company along those multiple dimensions. On the hardware side, he has acquired companies that can bring new fabric-printing capabilities.
Voxel8, a startup the company just announced this month it was acquiring, can produce metallic finishes, and even rigid structures, on clothing and raw fabric, for things such as reflective finishes — think safety markings for night-time jogging clothing.
The new capabilities can help Kornit expand beyond things such as tee shirts into whole new markets. "One of the markets that we are now looking into is the footwear market," says Samuel, an area where Voxel8 had already cultivated relationships with big brands, he notes. "It's interesting, it's a big market, and this technology can be very efficient, and on-demand for the footwear market, so we're very excited."
At the same time, the company is building out its cloud-based software, a print-on-demand as-a-service offering, called KornitX.
"We are going to be the operating systems of textile, of fashion," says Samuel. That means "not only the production, which we have the capability to do on-demand, sustainable production anywhere, but really being able to connect even the brands and the marketplaces, to produce on demand, anywhere they want, in a full, sustainable way without waste."
Samuel, who showed up on Zoom in a tee shirt, printed using his machines, that says "SAVE the WORLD," predicts Kornit will attract investors based on the ESG aspects of what it does.
The process of making clothing is the second-biggest polluter in the world, Samuel says. Just-in-time production of garments can remove a lot of waste, and make apparel more responsible.
"Very, very soon you will see us coming with an impact report to show the positive impact that Kornit's technology and values that we are bringing to the market," says Samuel.
"And I think that it will attract many new investors into the company, into the stock, because there's a huge impact on sustainability here."
Please enjoy our one-on-one interview with the CEO of Kornit, and note that English is not his first language.
One-on-One with the CEO of Kornit (KRNT)
Capital Market Labs: Ronen, I'll throw it out to you first, as we did last time. Tell me what things are, for you, top of mind for investors to take away from the results and the outlook.
Ronen Samuel: Yeah. So first of all, it was another excellent quarter, we grew [revenue] 118% year over year. We saw the growth evolve both on system side, system grew very fast, and also supplies.
The ink side is growing very, very nicely, and even services grew by 70%, year over year.
So, very strong growth on all categories, fueled by growth from both strategic account, a strategic account like Amazon, like Printful expanding all over the world, opening new site, buying more machines, and working with those machines, really utilizing them around the globe, 24 hours. So, utilizing a lot of ink and using a lot of ink and services.
On top of that, we saw many net newcomers, both in the DTG [direct-to-garment] and in the DTF [direct-to-fabric] business. So many new customers joining and buying a system and using ink. We saw growth of all regions, and actually North America region, Americas and EMEA, doubled their growth, year over year. [Note: Kornit makes printers both to print onto finished apparel, the direct-to-fabric category, and to print onto a raw piece of cloth, the direct-to-fabric category.]
Meanwhile, the business, the situation in Asia with the COVID is back to good business. We see growth in Asia, and actually we're very optimistic about the future growth also in Asia. So across the board, we had a very, very strong quarter, and also we start to see very nice growth on KornitX, on the new platform that we've released, fantastic.
And one thing that we're very happy is about the release of the Atlas Max. And we started selling it in Q3. We got amazing feedback from customers on the Atlas Max.
One feedback or few feedbacks from customers is that Kornit for the first time released a product that is mature out of the box. Usually, we were running fast to the market and the products took us a while to get it mature.
This time the product is mature out of the box.
On top of that, the quality, the print quality, is a different standard for this industry. And the durability, the ability to print on different types of media. You can print on plastic, you can print on leather, you can print on any fabric. And the XDi is a different dimension, really out of this world. [XDi is Kornit's technology for making material structures on fabric.]
Now, combining all of those results with the acquisition of Voxel8 that we announced two days ago, it's a big celebration because Voxel8 is a technology acquisition of a company that's based in Boston.
It's a startup, but this startup managed to create a very unique technology of print heads, special printer that can shoot different material, heavy materials. And they were focusing for the last few years really on the footwear market. Maybe on the sports footwear market and working with different mega brands. Hush Puppies is one of them.
And we actually were dealing with them with the last one year, testing the technology and seeing how we can leverage. And we found that it's very suitable for working with our own technology and printing directly on the garment, and utilizing it for new capabilities that we couldn't deliver until now to our customers.
I'll give you an example, printing, when you're buying sports shirt, you always have the sports shirt, you put the image, but you always have the reflective when you're running at night, if the car is moving, so it should reflect. And reflective, we couldn't print because it's very heavy and thick material, whereas this print head, we can really shoot so it's also reflective. So in one pass, you can print an image and then also reflective. And then reflective now can also be personalized. You can even write your name in reflective.
But on top of that, we can do it also metalizing. So really shooting metallized, really amazing capability. All kinds of silicone for compression and elastistic capabilities. This is also things.
And of course, it will enable us to open new markets, get into new markets. One of the markets that we are now looking into is the footwear market. It's interesting, it's a big market, and this technology can be very efficient, and on-demand for the footwear market.
So we are excited, it's a great team that's joining us. It's a small team, there's about 20 people, but very professional team. Ex-Harvard people, so a lot of talent and strong IP. So, we are very, very happy.
CML: [Samuel is wearing a shirt with an image of a ball of yearn that looks like the Earth, with the words "SAVE the WORLD"]
I like your shirt, Ronen. Did you make that shirt?
RS: Yeah, of course. I wouldn't wear a shirt if this was not printed by Kornit, and wearing it to send a message to the world. We have to save the world from this industry. And this industry is very dirty as you know, and creating huge pollution. 30% of the garments or the production never being sold and thrown away, creating 21 million tons of textile waste.
Unbelievable to think about it. If you convert it to amount of water, it's like 28 trillion liters of water, 28 trillion liters of water, and we can save it.
And actually, what we are planning very soon to release is the impact report, sustainability ESG. So very, very soon you will see us coming with an impact report to show the positive impact that Kornit's technology and values that we are bringing to the market. And I think that it will attract many new investors into the company, into the stock, because there's a huge impact on sustainability here.
Looking forward, we gave indication for Q3, we gave very strong guidance. We look at the guidance mid-range of the guidance is actually more than 50% [revenue] growth, year over year.
Q3 last year was very strong for us, so continue 50% and more for Q3 is a great indication to the market. We have a very busy time now with some very exciting activities. We are going to participate in the New York Fashion Week [September 8th] with a group of designers doing the entire collection by Kornit, leveraging Kornit technology.
Very unique stuff, it's going to have a lot of coverage, and the message of sustainability, of inclusion, of on demand, we are going to take it from there.
Later this year in November, the first week of November, we are going to have an event in LA, which is called Kornit LA Fashion Week. It's a full day's event with many designers that will create the entire collection by leveraging Kornit technology.
And again, taking the message of on-demand, of creativity, you can design anything you like, no waste, fully sustainable. And inclusion is very important for us as well. So, the catwalk, you will see any color, any shape, any size, any gender, walking there with a clear message of one world, and better world.
CML: Let me ask you about this Voxel8, is that it?
RS: Yes, Voxel8.
CML: What was the purchase price for that, Ronen?
RS: So, we are not publishing it. I can tell you that very similar to the purchase price for the previous company. A year ago, we purchased Custom Gateway. This was published around $20 million, so it's very similar range. Also, very similar range of acquisition.
CML: The more important question I think is, this is pretty important that you're able to add to your toolkit. And so, I wonder, how do you, you said you were looking at Voxel8 for a year, examining the technology.
You must have a system where you go and look at the new things that are out there. So how do you find a company like Voxel8 and say, "Ah, that's what we need.
We better spend a year investing in them, looking at them to know." Do they come to you? Do you look at startup pitches? How does that work?
RS: So is it's a multiple direction from, we have a corporate development team, this is their focus in life, meaning MNAs and alliances activities, a very talented team.
Of course, this team is working with a strategic marketing, the product team, to understand whether they need to look, which market, which application, which technology. And they are doing the scouting of different companies.
But I can tell you on a daily basis, both the corporate development, myself receiving requests from different companies who explore their capabilities with all kinds of ideas of cooperation, different level of cooperation.
So, there's a lot of interest from the market. And I see many companies that would like to meet and base their technology with Kornit technology, so it's a great place to be.
No, we're very much focused more on the software, and capability, now, with the KornitX, we have a very clear roadmap where we would like to take it. And we identify areas that we would like to develop ourselves, an area that we would like to buy.
CML: I want to come to that software in a moment, but just to close out this theme, Ronen, is there, forgive my ignorance, is there a whole industry of companies like Voxel8 that, say, I'm going to start a company to do this very particular kind of thing with materials? Where are these companies coming from?
Because this is news, I think to me, and to most investors that there are actually companies doing this, right? Because you're the only company I've heard of in this field.
RS: Yeah so, they're very unique. I wouldn't say that there are any other companies that are doing something similar to them. We know there are many companies that do 3-D printing and actually what they are doing is part of 3-D. But 3-D, that, they are printing 3-D on top or building 3-D on top of materials, okay? On top of other materials, and this is why they're unique.
And they managed to do it on top of fabric, which is difficult. And our process of the way we print, wet on wet, fits, our chemistry fits very, very natural with the chemistry that they are shooting through the heads.
Their heads that they're developed is very unique because you actually can mix different chemicals with the heads, actually fold different types of chemicals, and you can get in the end, if you print a line with a bit in one side of the line, it could be very hard, like a stick and you can use it as a protection.
And in the other side, you can have it very, very soft. The thickness, you can control the thickness of the material that you shoot for both with full confidence. It's very unique, and we don't know any other companies that are doing it.
And they apply the technology that is coming out of Harvard.
CML: Okay. So, although we discussed a moment ago, you said that you have a team looking at, and people come to you as well, it sounds like it's not every day that you find specialists that do things like this?
RS: No. We always, when we, when you have enough people that approach you, you want to see that they are unique, that they have strong IP around it.
But very, very important also because sometimes you can find great technology, but if they can't share, and if someone would like to do an exit and to run away, this, this doesn't fit us. We need people is the most important thing in a business.
And even more important with technology and KornitX technology, without the IT people you will never be successful. So, the DNA of the company in terms of the culture and how they fit well, all the culture is super important.
And one of the first people that we are sending always to do due diligence is our HR team. We check their culture and they need what's called a big culture as a good fit. And the people that they met, as a good motivation to jump in.
CML: Meaning that you and other executives have to sell your HR team. You have to convince your HR team. Is that what you mean?
RS: No, our HR team is part of the due diligence, they are going and meeting them, so forth.
For example, in Voxel8 in Boston, our HR team were one of the first teams that flew there to investigate, even in the first meeting with the CTO, they flew in.
And I was there like a month ago, visiting them. But this is after the due diligence was all done by HR team and by the technology team. And of course, the relationship that we had for the last one year.
CML: Okay, interesting. I like that. KornitX: You said that you're making progress. You said in your opening remarks that you're making progress in selling KornitX. What does that consist of now? Is that actually its own line item where you're collecting revenue for it?
RS: Yeah. So, we see their revenue is growing, but the interesting part is that we are getting great traction from both marketplaces, in brands, in fashion brands, but also from fulfillers.
Fulfillers, those are customers who are buying our technology and would like to connect to KornitX, both to manage there's production flow, but also to connect to brands and marketplaces.
A good example of marketplace to choose Kornit is Canva. So, Canva is the biggest design tool, online design tool. Many young people are using it.
If you would like to create your friend's company's brands, and then print it on a pen, on a bottle of water, on T-shirt, you go to Canva and they provide you the entire solution of branding and designs. They got investment.
The last investment, I don't know how much, but the valuation is about $15 billion in investment. So it's a big company, one of the fastest-growing technology companies, or software companies, and they, we started with them, and they are going to use KornitX as the platform to print for them everything, not only the garment, even other materials.
So, we are very pleased with it because there, at least on the garment side, their forecast is growth and their focus is huge.
So, if you're a small company, and you go there, and you design your brand, and you complete for the employees a T-shirt, you, it would be printed so KornitX can fulfill it. So if you, the companies in Japan would be printed in Japan. And if it's in New York, it would be printed in New York using our technology.
And so, they announced it, there was a publication about it as well.
So, this is just an example that companies, even fashion, a brand like [online fashion retailer] ASOS, that using this KornitX as well, and many others that there's staff there to use it and we're scaling, we're scaling fast on it, we're scaling on the fulfiller side. And the whole intention is really to become the operating system of the fashion world.
And, I think we've discussed it, there's, you can look a, in the industry, there are all kinds of operating system. Of course, Google, we all know the operating systems of knowledge, of data.
We know Apple, the operating system for telecommunication. Uber, the operating system for transportation.
We are going to be the operating systems of textile, of fashion.
Not only the production, which we have the capability to do on-demand, sustainable production anywhere, but really being able to connect even the brands and the marketplaces, to produce on demand, anywhere they want, in a full, sustainable way without waste, without waste of water as well, without trying to do forecast what the consumer will want with endless design that they want no limit to design anymore.
And by that, becoming the operating system, an operating system that will enable anyone to become a brand. Because if you are a designer, a small designer, you can now go to Shopify, open your shop, showing different images, stuff you're selling, and as long as you connect to KornitX, the KornitX systems will fulfill it for you, and ship it to your customer, wherever they are around the world.
CML: Let me ask you just briefly before we go further along KornitX, on the revenue line items, you list $72 million for the quarter for product and $9 million for services. I know you have both systems and you have consumables and you've got KornitX. How did these things break down into the two-line items?
RS: So, KornitX is part of the services right now. So, it's relatively small number, yet small but growing. And at this stage it's part of the service. In the future, once we become bigger, we will report it separately.
And the number that you see, the $81 million total revenue, is after the deduction of the warrants. So, the total business was $88 million, deduction of the warrants, brought us to $81 million dollars.
CML: What's the warrants, Ronen? What is that?
RS: The warrants is the agreement that we have with Amazon.
So, Amazon agreement is that they will buy, in the next five years, $400 million of equipment from us, and for that, as much as they're buying, they're getting, vesting for the warrants.
So, they bought potential warrants up to 6% of the company when we were $56 for the share. And it was 6%.
And as much as they are buying, up to the $400, they are started to vest those 6% warrants. This is the agreement with them.
So, the way the accounting look at it is discount, yeah? And this is why we are deducting it from the business that we are generating and the net revenue that we are publishing is after these deduction.
CML: Is it a good arrangement to do that with Amazon?
RS: For us, we will not do it with everyone. We'll do it in special cases. When you have a company like Amazon that's really disrupting the market and growing so fast, I think it was a very worthwhile, successful for me, especially for investors.
And so, we can see the effects, they continue to grow. We are learning a lot from them, and they really inventing a new market and it's definitely worthwhile for us to get into.
CML: But it doesn't count as, it doesn't constitute you're essentially giving them away product for free for investing in the company?
RS: No, no, no.
CML: No?
RS: No, no, no, no. They are buying product. They are buying from us and of course they are getting… When they're buying from us, the warrants that they bought is stuff you can get vested.
CML: I want to make sure you get paid.
RS: Our gross margin is not bad as you saw it, very close to the 50% after the deduction. Without the deduction, it's close to 54%. And so, very nice gross margin. And also, our profit was very strong this quarter, and around 14%. And if you take without the deduction, even 19%.
CML: Before we leave this income statement discussion, what I was getting to with the product revenue is, in addition to systems, is ink, is consumables, in that product line item as well?
RS: Yes, ink and systems together.
CML: And so, do you break that out ever to show this is how consumables is doing versus system?
RS: On annual basis only.
CML: Why do you not break it out quarter to quarter? Is it not something people want to hear about on a quarterly basis?
RS: This was traditionally the way it was managed and they will not do much good from our investors to have it on annual basis, so they see it.
You know, the seasonality, in general, Q4 is peak season, so usually Q4 is very strong on the ink side and relatively weak on the system side. Q2 and Q3 are very strong on the system and normal on the ink. And Q1 is always the slowest quarter, both on the ink and on the system.
CML: Those are calendar quarters, in other words?
RS: Calendar.
CML: I asking because we're used to with Hewlett, right?
RS: Yeah, yes, yes.
CML: Every quarter, the Street obsesses over consumables. It sounds like it doesn't quite have the same mechanics for you.
RS: You mentioned a consumable. The peak season is Q4, starting with October — October, November, December. Look, the differences between us to Hewlett-Packard and other companies.
And Hewlett-Packard, the margins that they are making is mainly from the ink, and the system that they're selling is in very low margin.
Even at a loss, I don't know, maybe. We have very nice gross margin also on the system. Ink of course, those margin is better, but the system by itself, very nice gross margin. And we are also profitable now on the services.
CML: The [HP] Indigo margins would be high, though, wouldn't they? For something substantial like that for Hewlett? [HP Indigo is Hewlett's large-format, industrial print line, which Samuel managed when he was at HP.]
RS: I cannot relate that.
CML: Overall gross margin for printing business for Hewlett for systems as well, that's why consumables, in other words, is a focus and it's not the same for you, you're saying?
RS: Yeah. When HP is talking about consumer without relating to the Indigo business, because there it's small. It's small, the office space, and the home space.
And as you know, the home space, usually they're selling their desktop printer for very low margin or even negative margin and they're making the money out of the ink.
CML: When we've talked before Ronen, we didn't get into competition. Who is your competition?
RS: Great question. Interesting, when you look at DTG and DTF, the two different market, on DTG we are by far the market leaders.
So, we need to differentiate between the commercial space to the industrial space, or mass production.
Commercial space, those are mom and pop shops across the street, in the corner of the city, that printing for birthday party, if you want to have a T-shirt. We are not there; we are not playing there at all. This is low volume, low quality, and there are many, many players there.
There are many Japanese companies like Epson, like Brother, and Rico, are selling a like a desktop, but it's two steps, it's taking time, it's slow, it's low quantities. We are not there at all.
We are playing in the mass production. In the mass production actually, I cannot relate to any competitors as a real competitor. They're all kinds of players. Niche one, we have been by far the market leader, and not to use stronger word than that.
But what we are looking all the time is about the analog side. The analog is still 99% of the volume.
Our aim is to convert the analog to digital, and less really focusing on other digital solution. Compared to any other companies we are investing much more on R&D, on development.
We are the one that leading the market. We are the one that is disrupting the market with new technology. The key accounts, customers like the Amazon, the Printful, the Fanatics of the world, the Spoonflower of the world, the Canva, of the world, they chose us.
It's very, very difficult for any newcomer to come and impact, although we, of course, we need to be also always looking, we are looking always, and being paranoid, but we are in good shape.
On the other side, on the DTF, actually, we are the newcomer on the DTF. So, we were there for few years, but we didn't have the right product, really, for that.
We released the right product two and a half years ago, which is the Presto, and by that, we actually gain so fast market share that today we can say that we are the market leader in the industrial space of the DTF, based on pigment.
It's really important what type of ink you use, and pigment is the only solution to print on-demand, and completely sustainable.
So, we are the far market leader there, and the intention is to replace reactive ink, the acid ink that are using a lot of water during the process, polluting a lot, and you cannot claim short run, you need to think very, very long run. This is the place that they worked very hard to replace.
And we see major trends into on-demand also by doing, even a dress on-demand, and also, many people now, mainly with the COVID, would like to renovate their houses, and create their own couch and their own covers, bedcovers, and so on.
So, we see a major trend both in the home decor, and in fashion.
CML: I'm out of time Ronen, but I had one more question for you today.
CML: Well I had one more question. You started to say, and I cut you off, that in KornitX, you're focusing now more on software it sounds as a company direction in general. How does that happen? Does that happen through M&A? Does that happen only through organic R&D?
RS: Yeah, so, both. We acquired a year ago a company, Custom Gateway, which is a software company. And this is the base of the platform that KornitX is sitting on top of. [Kornit bought U.K.-based startup Custom Gateway in August of 2020 for undisclosed terms.]
And of course, for the last year, we were investing a lot, both internally here with our team in Israel, but also on the team in U.K. that is part of Custom Gateway team, to develop further the solution.
And, yeah, we are looking to continue organic investment in more people in the software space, but also, we are looking for inorganic solution, and companies that we will acquire, we identified few very interesting solution in the market.
CML: Okay, cool. Keep up the good work, and I hope you'll talk to us next time.
RS: Yeah sure. Thank you very much.
CML: Lehitraot!.
RS: Lehitraot!
Conclusion
There is no stock research service available like CML Pro, and it is our privilege to provide it.
The precious few thematic top picks, research dossiers, and executive interviews are available here:
Join Us: Discover the undiscovered companies that will power technology's future.
Thanks for reading, friends. Stay safe.
The author has no position in KRNT at the time of this writing.
Please read the legal disclaimers below and as always, remember, we are not making a recommendation or soliciting a sale or purchase of any security ever. We are not licensed to do so, and we wouldn't do it even if we were. We're sharing my opinions, and provide you the power to be knowledgeable to make your own decisions.
Legal
The information contained on this site is provided for general informational purposes, as a convenience to the readers. The materials are not a substitute for obtaining professional advice from a qualified person, firm or corporation. Consult the appropriate professional advisor for more complete and current information. Capital Market Laboratories ("The Company") does not engage in rendering any legal or professional services by placing these general informational materials on this website.
The Company specifically disclaims any liability, whether based in contract, tort, strict liability or otherwise, for any direct, indirect, incidental, consequential, or special damages arising out of or in any way connected with access to or use of the site, even if we have been advised of the possibility of such damages, including liability in connection with mistakes or omissions in, or delays in transmission of, information to or from the user, interruptions in telecommunications connections to the site or viruses.
The Company makes no representations or warranties about the accuracy or completeness of the information contained on this website. Any links provided to other server sites are offered as a matter of convenience and in no way are meant to imply that The Company endorses, sponsors, promotes or is affiliated with the owners of or participants in those sites, or endorse any information contained on those sites, unless expressly stated.