Red Hat Inc, RHT, risk, volatility
Option Market Alert: Red Hat Inc Implied Price Swing Hits An Unsually High Level
Red Hat Inc (NYSE:RHT) Risk Hits An Unsually High Level
Date Published:
2017-08-31

Risk Alert: Before we dive into any analysis we simply note that Red Hat Inc (NYSE:RHT) risk is elevated. We'll detail it below -- but that's the lede -- the option market is starting to flash those neon lights that signal "risk is rising" with an IV30 of 35.44% versus the IV30 of the S&P 500 at 9.58%. The annual high for Red Hat Inc IV30 is 39.38%.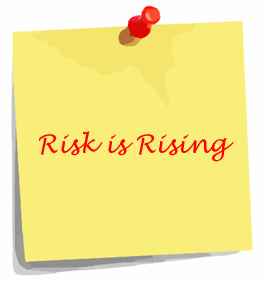 To skip ahead of this risk alert and see if buying or selling options has been a winner in Red Hat Inc, you can go here: Getting serious about option trading.

PREFACE
This is a proprietary risk rating and risk alert system that looks forward for the next month -- or really 30 days to be exact -- and that includes weekends. The system is based on multiple interactions of data points, many of which come directly from the option market for Red Hat Inc (NYSE:RHT) . The creator of this model is Capital Market Laboratories (CMLviz.com).


In the "Why This Matters" section at the end of this article on Red Hat Inc we're going to take a step back and show in great specificity that there is actually a lot less "luck" in successful option trading than many people know. The whole concept of an "option trading expert" is vastly over complicated and we'll talk about how superior returns are earned.

But first, let's turn back to RHT and the company's risk rating:

We also take a peek at the implied vol for the Technology ETF (XLK), our broad based proxy for RHT.



SNAPSHOT SUMMARY
S&P 500 IV30
9.58%
Nasdaq 100 IV30
13.13%
XLK IV30

13.33%

---

RHT HV 30
17.54%
RHT Current IV30

35.44%

52 Week Low IV30
17.03%
52 Week High IV30
39.38%


The implied price swing risk as reflected by the option market has hit an unsually high level relative to the company's past. The option market reflects a 95% confidence interval stock price range of ($97.60, $114.80) within the next 30 calendar days.

RHT OPTION MARKET IMPLIED PRICE SWING RISK
The IV30® is the implied price swing risk reflected by the option market in the stock price for the next 30 calendar days -- it's forward looking. Red Hat Inc shows an IV30 of 35.4%, which is an unsually high level for the company relative to its past.

The option market for RHT has shown an IV30 annual low of 17.0% and an annual high of 39.4%, meaning that RHT is at the 82% percentile right now. Here's a table of the data before we dig into the implied price swing risk rating further.


RHT
Current IV30
RHT
Low IV30
RHT
High IV30
35.4%
17.0%
39.4%

The implied stock swing risk from the option market is a substanially wider range in the next 30 calendar days for Red Hat Inc (NYSE:RHT) than it has on average.

Further, if we look backwards, the stock has a realized 30-day historical volatility, called the HV30, of 17.54%.






We have a situation now where not only is the IV30 substantially elevated relative to the past, but the option market reflects the likelihood of yet more stock movement in the next 30-days than it has in the last 30-days. Let's turn to a chart to see what's going on. Note how much higher the forward looking stock swing price risk for Red Hat Inc is priced (35.4%) compared to what happened just in the last 30-days (17.5%).

Red Hat Inc Risk Rating
The RHT risk rating is at 4, where the rating goes from one (the lowest risk) to five (the highest risk). The driving factors for the 4 rating are:

↪ The IV30 is above the 80th percentile.
↪ The HV30 is below the annual average.
↪ The HV30 is below 30%.
↪ The IV30 is above the HV30.
↪ The stock has moved +18.7% over the last 3-months which does indicate some elevated risk.




Warning: include(/templates/conclusion_template.php): failed to open stream: No such file or directory in /var/www/html/www.cmlviz.com/cmld3b/news.news_archive/cml_news_20170831_option-market-alert-red-hat-inc-implied-price-swing-hits-an-unsually-high-level.html on line 299

Warning: include(): Failed opening '/templates/conclusion_template.php' for inclusion (include_path='/var/www/html/www.cmlviz.com/cmld3b/') in /var/www/html/www.cmlviz.com/cmld3b/news.news_archive/cml_news_20170831_option-market-alert-red-hat-inc-implied-price-swing-hits-an-unsually-high-level.html on line 299